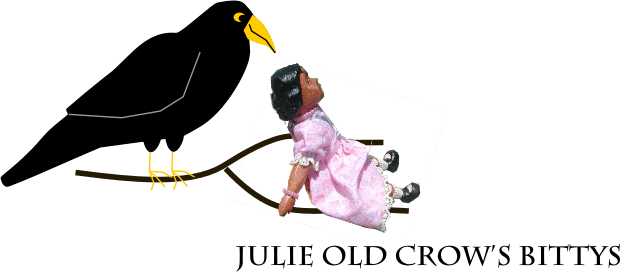 2006
2007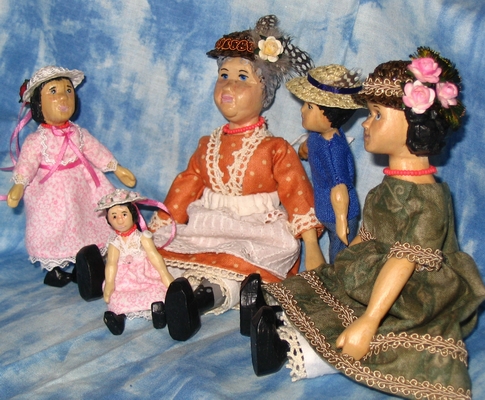 The March 2007 Group
The Bittys Ride the Stockbridge Railroad


Basswood Bitty Boy #1-06
Carved in January of 2006. The paint used is Liquitex Acrylic Paints.
Several light coats of Liquitex Matte Varnish protect the surface.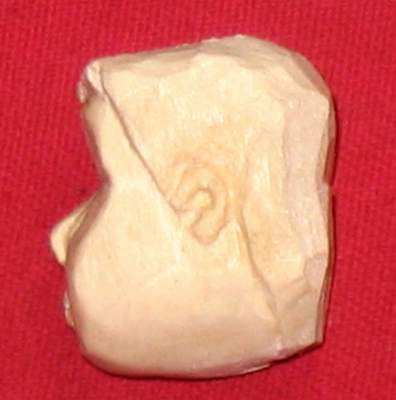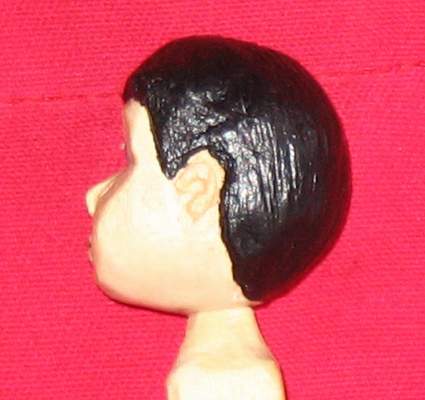 This bitty boy ended up with a flat back to his head, so I used wood putty to make his head better shaped.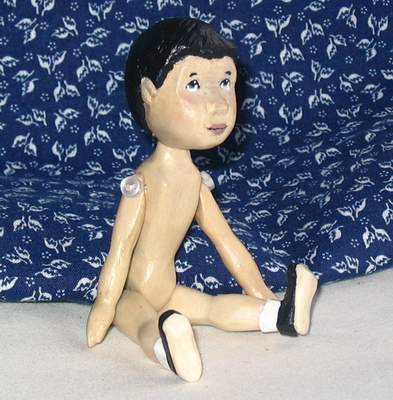 I used white buttons to help joint his arms and legs in place to avoid a huge knot.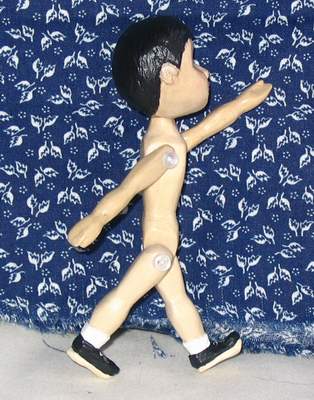 Because he is elastic jointed, he is fully poseable.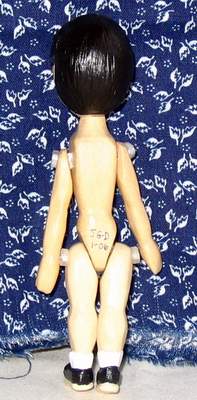 He is signed on the back as follows: JGD 1-06.
The letters JGD are my initials, and 1-06 means this is the #1 of 2006 Bitty Boy carved.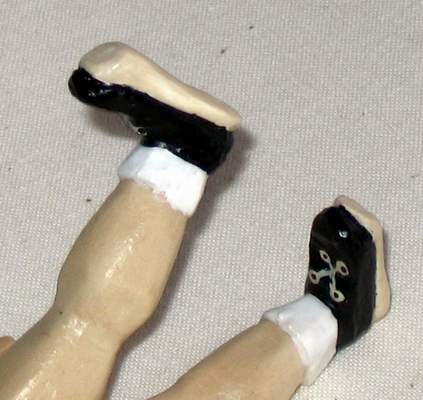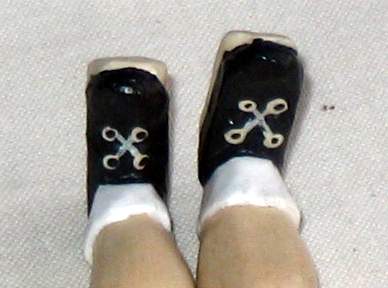 He wears white socks and black sneakers.

His favorite sport is skateboarding, and he sure wishes winter was over
so he could practice outside again.


Of course he will be bringing his dog! As you can see,
he has a big bag of Puppy Chow and is very concientious about making
sure his puppy is fed and excersised. (Puppy is housebroken.)


His other favorite occupation is fishing. He has his own fishing pole (copmplete with bobber and fish!), a can of worms, and a life jacket. He also likes to read, and has read through his book Fresh Water Fishing many, many times.


Boys eat a lot, so this Bitty is bringing his own lunch to eat while he reads his new book, Holes, by Louis Sacher.
He has a jelly sandwich, 2 deviled eggs, a dill pickle, and an apple.


He comes dressed in a pair of new blue overalls and a blue t-shirt,
which are completely removable. (Boys need their clothes washed a lot!)


He is able to stand on his own, and does not need the
assistance of a doll stand.