Poplar Bitty Hitty #4-06
Hand-carved in April of 2006. The paint used is Liquitex Acrylic Paints.
She has been covered with several light coats of Liquitex Matte Varnish
for a soft, luminescent glow.
This Bitty is elastic strung, and her arms and legs move independantly.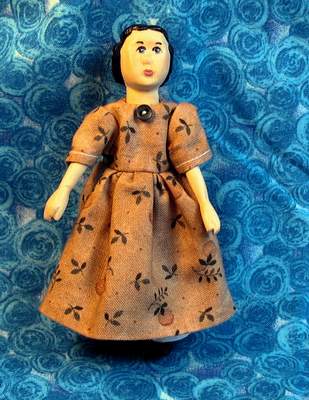 Her dress is made from 100% cotton, and trimmed
with a single black button at the neck. It is completely
removeable, and fastens in the back with a button and
elastic loop. She is also wearing dainty white
pantalettes, with an elastic waist.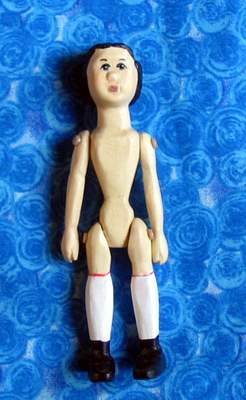 ....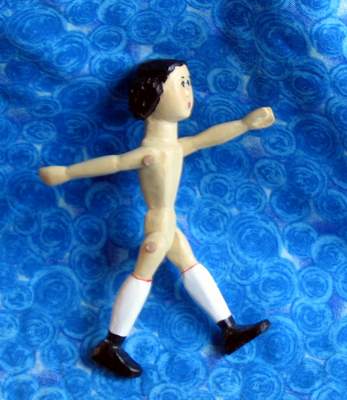 She is elastic jointed for ease of motion. The elastic is run through very tiny buttons, at the shoulders and hips.
She has been painted in the traditional Hitty manner--black boots, white socks, and red garters.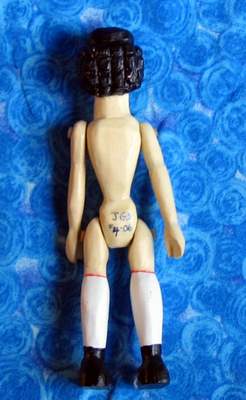 This Bitty is signed and dated on the back.
She is #4 of 2006, made by Julie G. DeGroat (Julie Old Crow)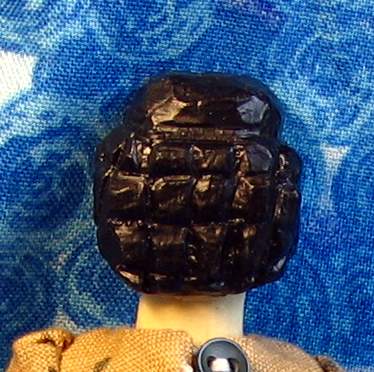 She has had traditional Hitty curls cut into her hair, then painted black.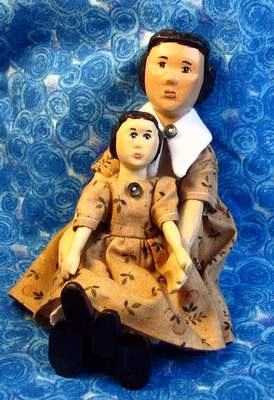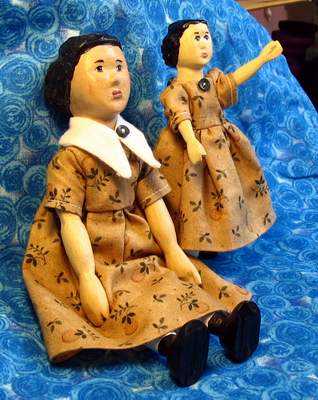 The Bitty (on the right) is shown here with a friend, a full-sized Hitty.
She is smaller than a traditional Hitty, and stands about 4 1/4" tall.