Mahogany Bitty Hitty #1-06
See her visit to Our Mark's Stockbridge Model Railroad
Carved in January of 2006. The paint used is Liquitex Acrylic Paints.
Several light coats of Liquitex Matte Varnish protect the surface.
She is about 4 1/2" tall.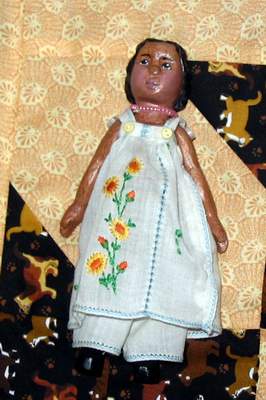 Her outfit is hand-sewn from a vintage hankie.
The pretty embroidery was done by hand by who ever made this hankie.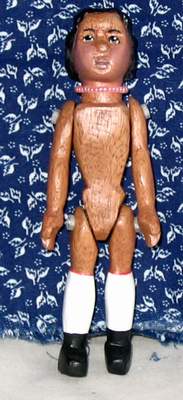 Bitty
JGD
1-06
Made for the Hittygirls Bitty Swap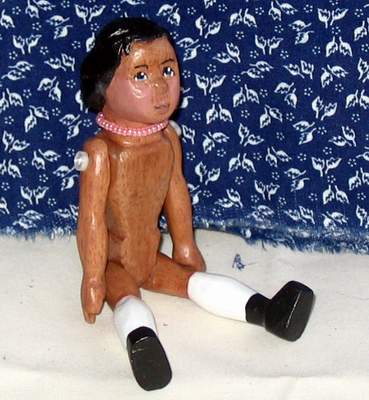 She wears the traditional painted hair, socks with garters, and black boots.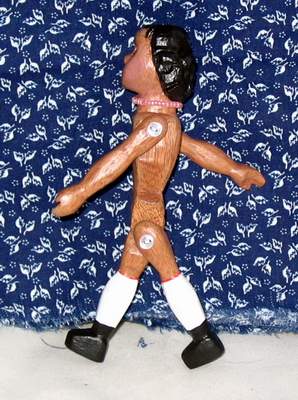 Because she is elastic jointed, she is fully poseable.
I used buttons on the outside of the arms and legs to avoid knotting the elastic.