The Bittys get a Ride on Our Mark's Stockbridge Railroad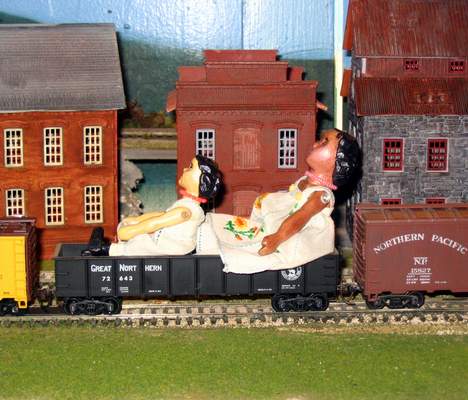 Our Person, Mark, is an HO Scale model railroader. He has named his railroad 'The Stockbridge Railroad'.
It's a works-in-progress, but he recently told us that in the new business block he is making, he plans to have a diner named 'Hitty'!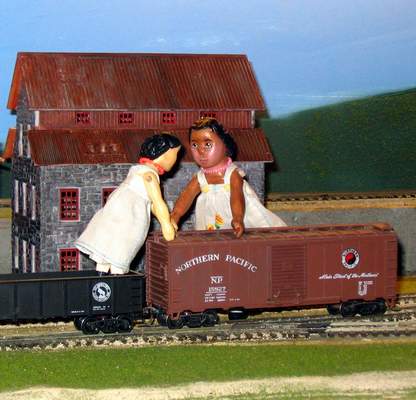 Oh, these cars are darling! And just the right size for a ride.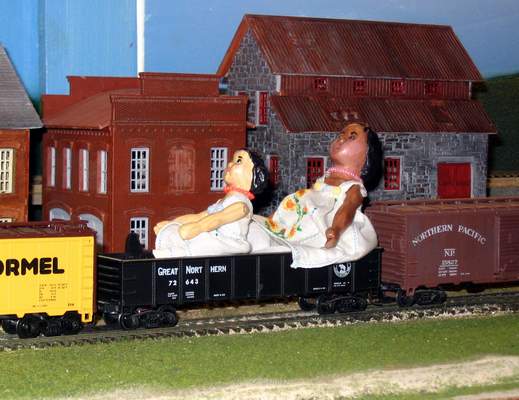 Ok, hang on, it's time to chug around the tracks.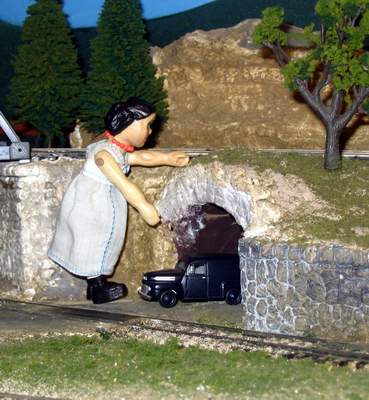 Look, a tiny little car coming out of this tunnel!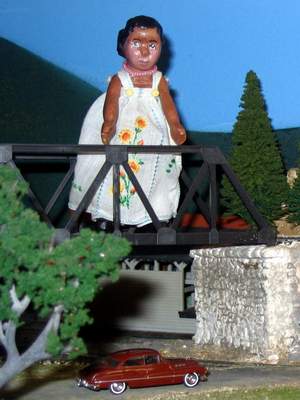 I feel like a giant. Hey, is that the train I hear coming???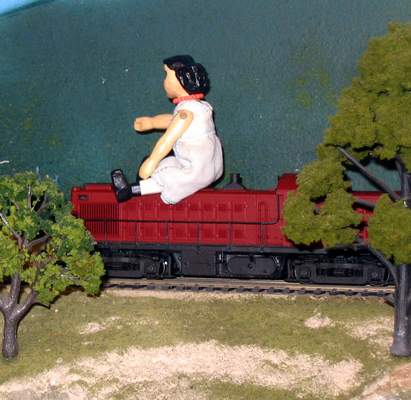 Oh! Oh! I'm ready to be the engineer.
Hang on, let's see how fast this baby can go!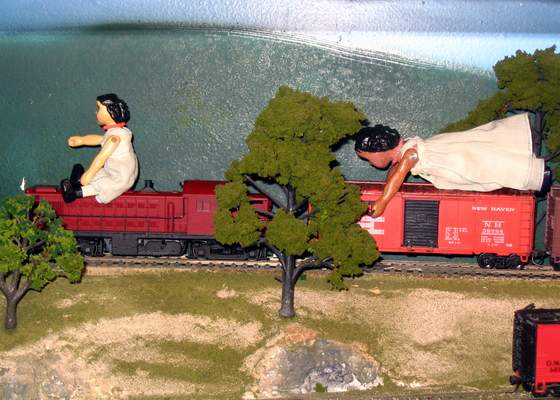 Too fast! Too fast!
(No Bittys or Trains were harmed in the making of this story.)