Hitty Petal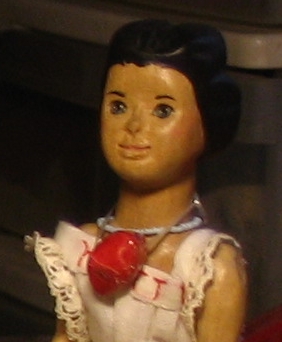 My Right-hand Helper in the Studios.
(Wearing her new lump of coral.)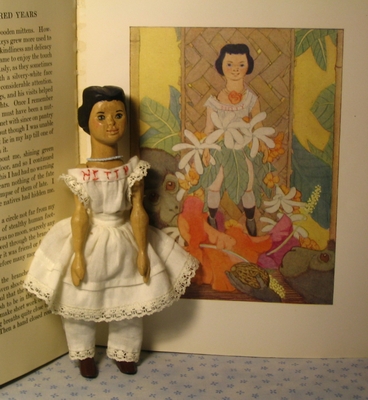 Hitty Petal models the Real Hitty's Pantalettes and Petticoat set,
and the Book Hitty's Chemise.
Note the lump of coral on the Book Hitty. As a reward for work done well and cheerfully,
Hitty Petal recently received her very own lump of coral.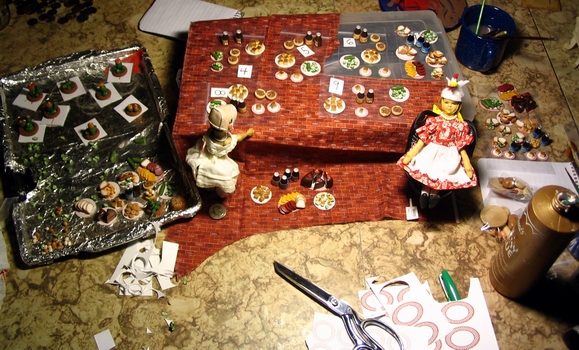 Hitty Petal (with a bit of help from Bavarian Hitty), prepares the foods for auction.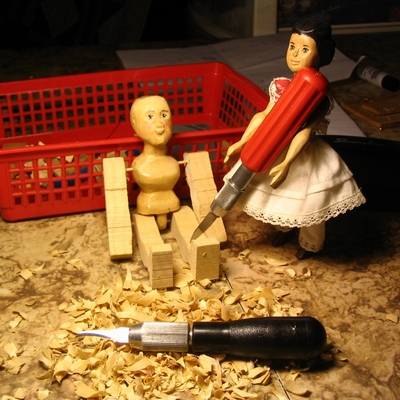 She is an experienced carver, and often helps others emerge from their wood.
Here, a Mrs. Plum patiently awaits carved arms and legs, and hair.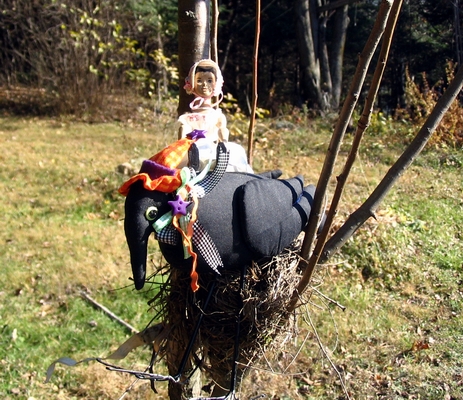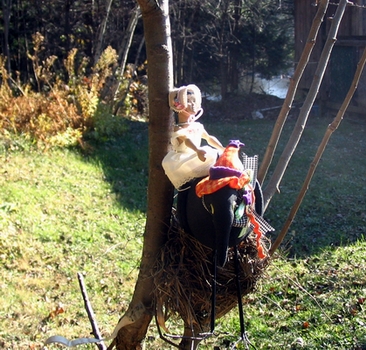 Here she is with her best friend, Crow Girl.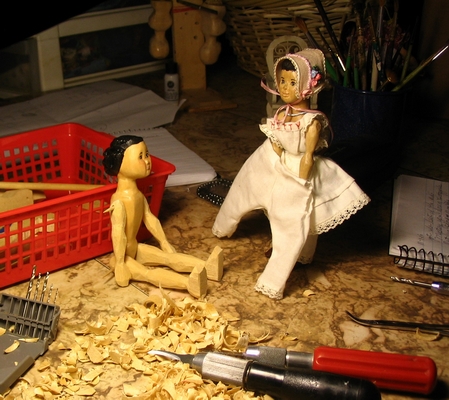 Hitty Petal offers pantalettes to New Hitty.
They are from the Real Hitty's Pattern.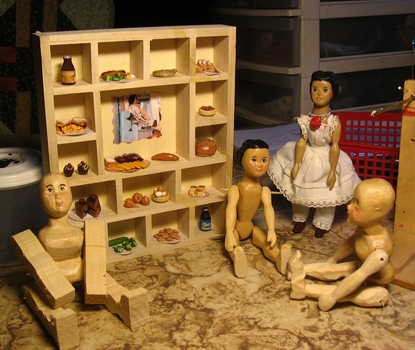 Oh, the exhaustion! Hitty Petal and some of the Wooden People currently
undergoing carving, have stocked a shelf with fresh foods.