Christmas 2006
(In Which I am So Bad I Receive Coal in my Stocking)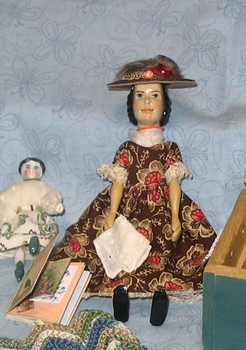 Introducing Hitty Coal.
(Don't you wish YOU had been bad?)


Hitty Coal and her trunk set, created by Sara Cole.
It includes a handmade quilt, afghan, delicate nighty, bracelet, straw hats for Hitty Coal and her china dolly,
a china dolly, two pillows, an album and a diary, hankies, and of course the trunk itself, with the lift-out drawer.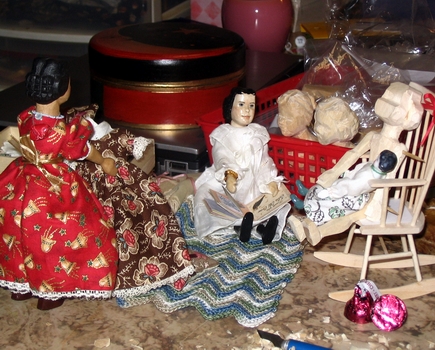 Hitty Coal shares her album, as a New Plum and
a New Hitty look on from the carving basket.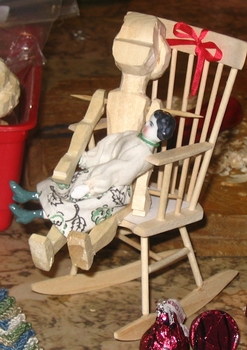 A Bitty Hitty, in the process of being helped from her wood
by Sara Cole, is playing with Hitty Coal's china dolly.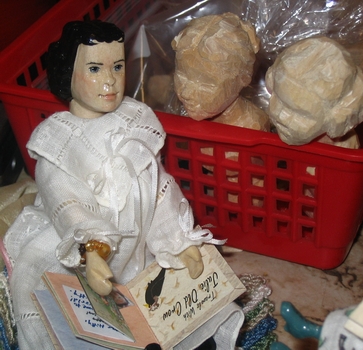 Hitty Coal shows off her postcards.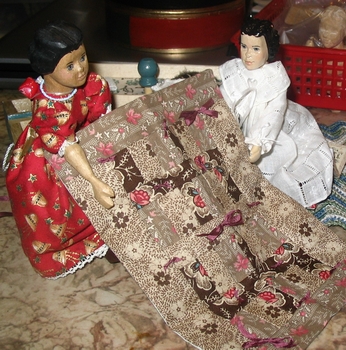 "Oh!" exclaims Hitty Petal. "This is a gorgeous quilt!"
"It's all Civil War fabrics," says Hitty Coal.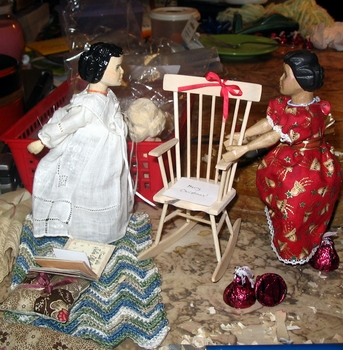 "I love rocking chairs!" says Hitty Coal. Hitty Petal is happy to share.
Perhaps....the two of them might end up sharing a house?
They are certainly getting along well.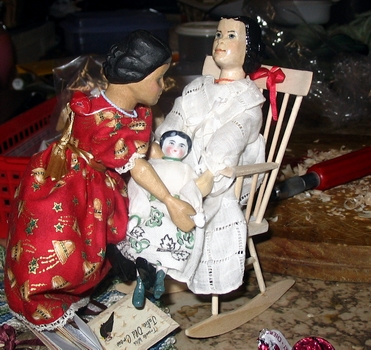 "Get comfy," says Hitty Petal.
"Oh, this is nice!" says Hitty Coal.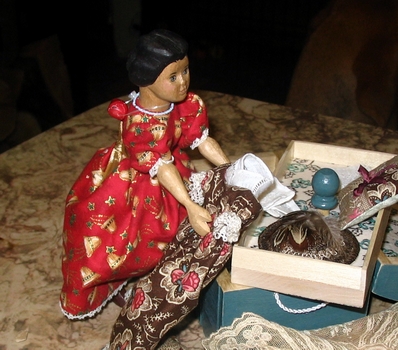 Hitty Petal admires the delicate dress that Hitty Coal has made.
Wait until she spots the hat with the feathers.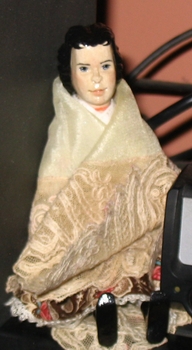 Hitty Coal, wrapped in her silk hankie on Christmas Day.