Making Hats and Making New Friends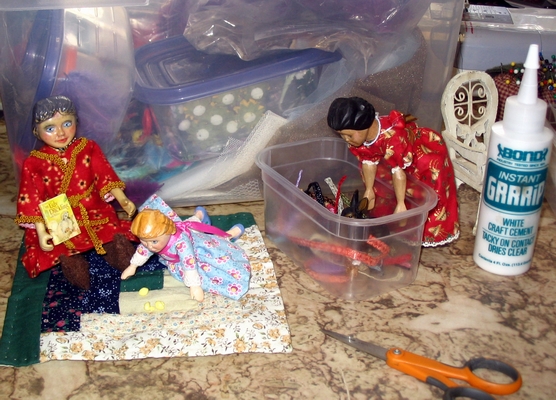 It's much too cold outside today (only 6 degrees above zero!) so Hitty Petal took some of her
friends (old and new) to the Studios to make some hats.
Left to Right: Hitty Ziva, Bitty Lottie, Hitty Pearl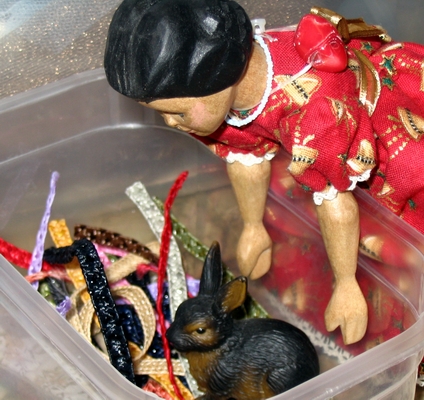 Hoppy Floppy Bunny likes nestling down in the hat straw bin.

Hitty Ziva, our New Hitty, shares her duckies and story book with Bitty Lottie.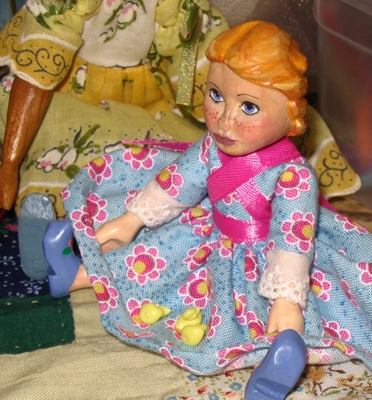 Bitty Lottie is playing with little duckies brought by the Hitty Ziva, the New Hitty.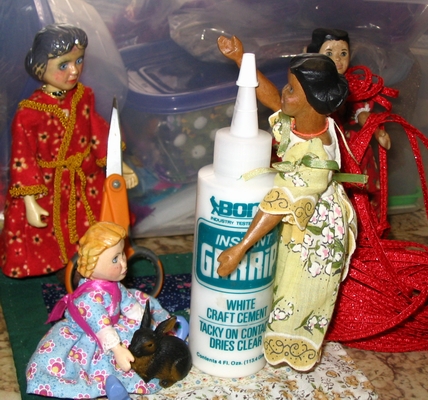 Hitty Mary Jane explains about Grrrip Glue to Hitty Ziva.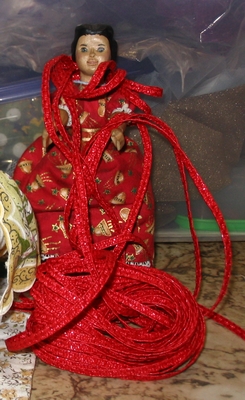 Meanwhile....a little help, here???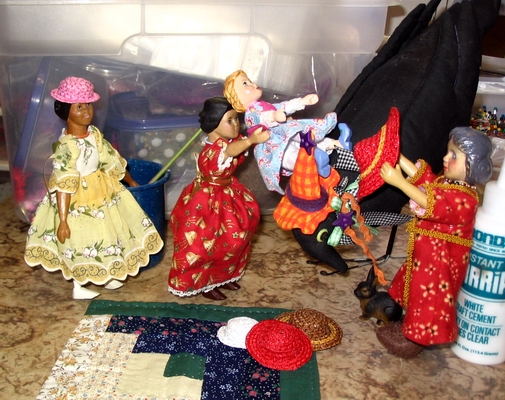 Crow Girl comes over to see what the caw-motion is all about.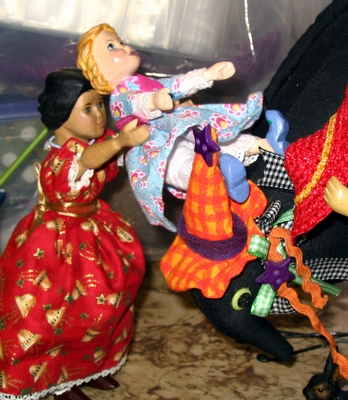 Bitty Lottie clambers for a ride.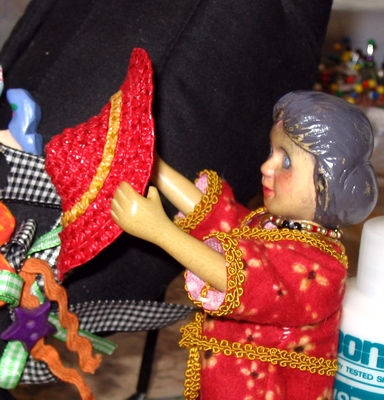 "Well, what do you think so far?" asks Hitty Ziva.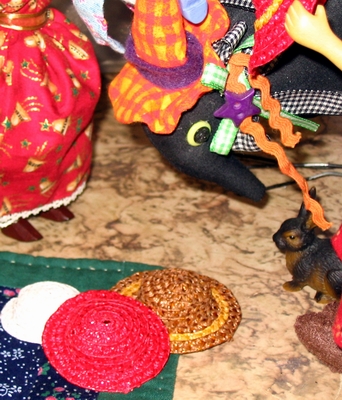 Crow Girl examines the hats. "Caw-fully cute!" she says.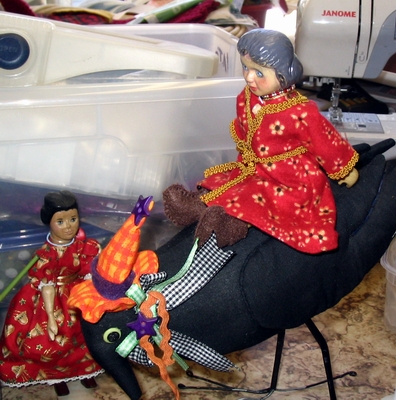 Bitty Lottie persuades Hitty Ziva to take a ride.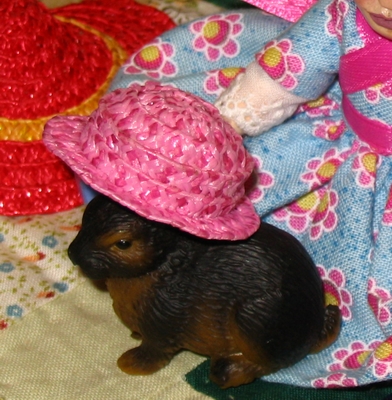 Hoppy Floppy Bunny models the pink hat.

It looks much better trimmed out and on Bitty Lottie!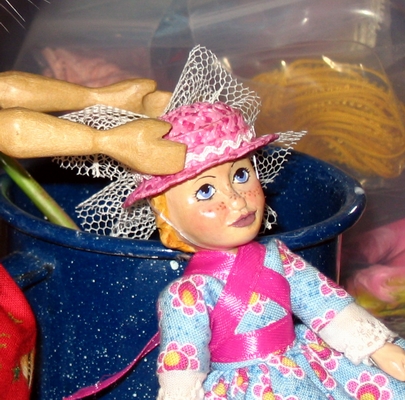 Trying on the hats is always fun.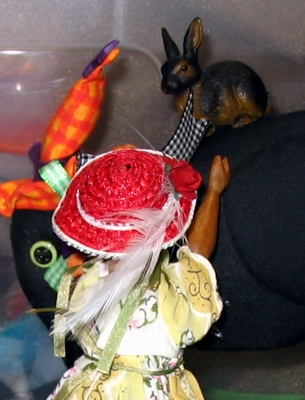 Hoppy Floppy Bunny is trying to get a free flying lesson.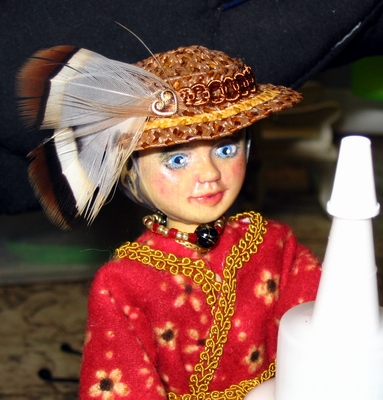 Hitty Ziva tries on one of the hats she helped design.
If you would like to purchase one of these hats, they will be up on ebay this week.
Check out Julie Old Crow's Auctions.
If you don't see them, then the Auctions are probably over.