Kid's Mystery SOLUTION!
An accurate 1/4" seam allowance is crucial to this step. Make sure you are sewing a good 1/4" seam.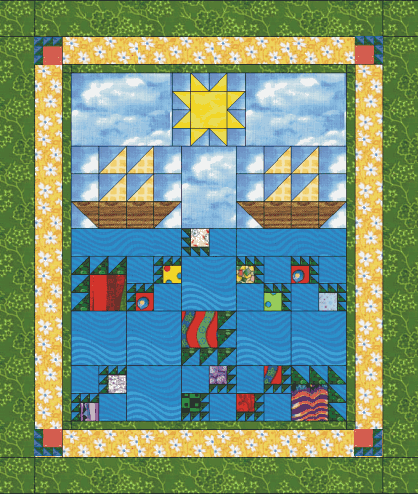 Assemble your blocks as shown below!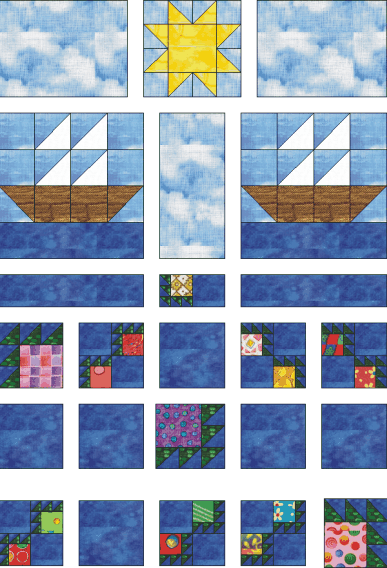 OK--having said to follow the layout above, I actually recommend that you lay your blocks out,
and change the layout of the fish if you see a way you like better!
Sew in rows, and press carefully as you go.
Sew rows together.
Sashing
T he outer sashing is added in the same manner as a border, so follow the directions found here.
The sashing should be cut at 1 1/2" x wof, and may need to be pieced for the long edge.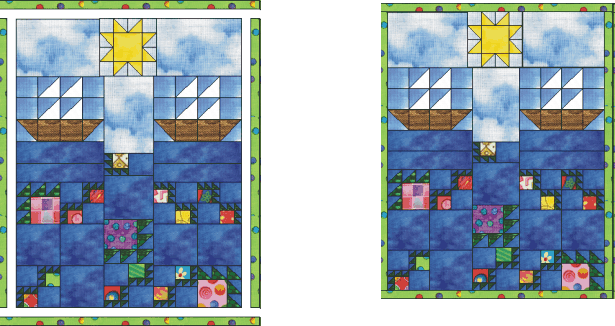 Border #1 is 3 1/2" x wof, and may need to be pieced.
Please note: I used the four extra 3 1/2" x 3 1/2" fish squares as cornerstones.
You can do this, or make it a plain border.
To do cornerstones, measure the quilt both ways (across and up/down) before adding any borders.
Cut a top and bottom border, and two side borders from these measurements.
Sew on the top and bottom borders following the directions found here.
For the precut side borders (cut from your measurement just taken), sew a fish block to top and bottom.
Pin carefully, and finish adding the border according to the page above.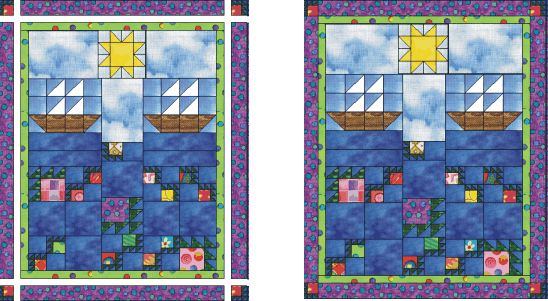 Border #2 is 4 1/2" x wof and may need to be pieced.
Follow the directions found in the link above.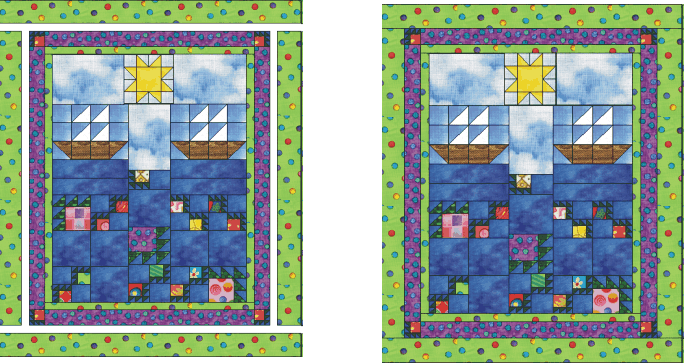 Step One...Step Two...Step Three ...Step Four...Step Five...Step Six...Solution