Are You Ready to Make the Clothes and Accessories
Found with the Real Hitty at the Stockbridge Library?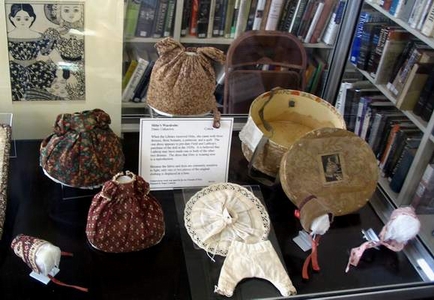 ......................................................................©2006 Julie G. DeGroat
In the months to come, we will attempt to recreate the items shown in this picture.
Student Pictures:
Undergarments
Hitty's Quilt

Hitty's 'Book' Clothes
(as decribed or shown in the book)
These are free Tutorials
| | |
| --- | --- |
| | The Petticoat and Pantalettes |
| | Buff calico strewn with small red flowers |
| A "voluminous dress of cotton print, in a far from gaudy pattern." | A shawl made from a bit of sash from Thankful's dress. |
| Brown sprigs on buff calico dress. | |
| A braided rug | the watered-silk dress with draped skirt, fitted waist, and innumerable bows... |
| The wedding dress made from the wedding handkerchief | A plaid calico dress "...nothing more than a square of cloth with holes cut for my arms and a pin that stuck into me to hold it in the back." from Car'line. |
| A dress of sprigged challis, in the style of Miss Pamela's childhood | A Bonnet with Rose Trims |
Click the Links for details! (Not all classes are available yet.)
Don't forget to check out our Hitty's Heirloom Quilt Class, already available.

Or out Undergarments Class, already available.
Below are some fabrics I found at Jo-Ann Fabrics.
While not a perfect match, they are at least similar to some of the
Real Hitty's clothes.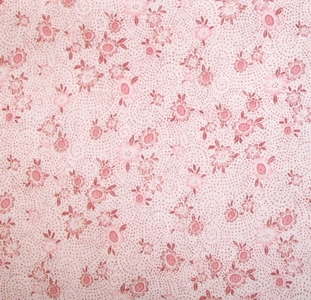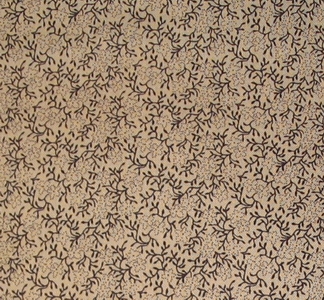 ..........Pink Bonnet.........................................................Sprigged Daguerreotype Dress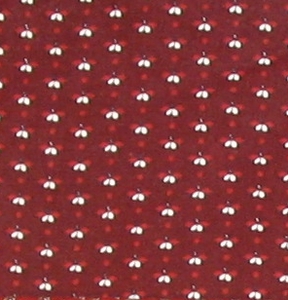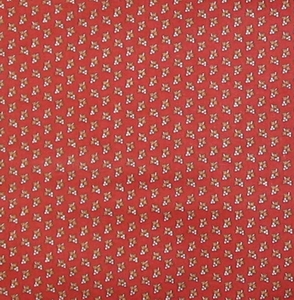 The 'Library' Dress (plum/red with 'figure-eight' design)