Our March 2007 Group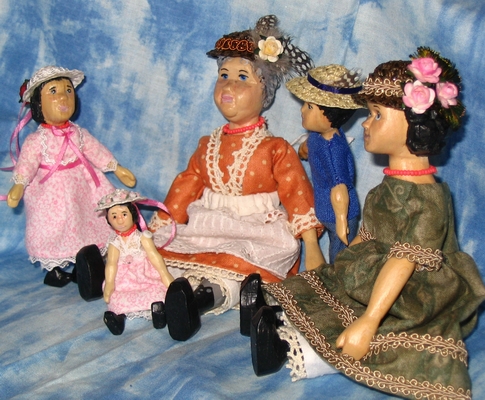 The others can be seen here:
The 3 3/4" and the 2 3/4" Bitty Hittys
The 3 3/4" Bitty Boy
The Full-sized Hitty
Mrs. Plum
March Plum 2007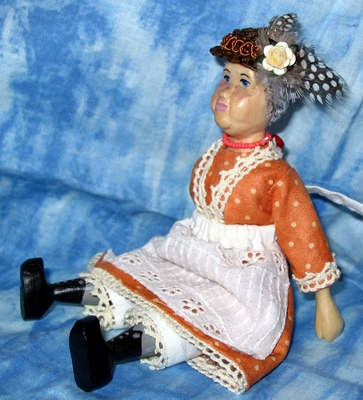 #1--07
Basswood, Elastic Jointed
SOLD
No longer available
The Expenses for hiring one of Mrs. Plum's friends come to a total of $165.00, plus $5.00 for shipping, which includes one of her friends,
dressed in a sturdy work outfit, and bringing with her a few supplies--or any number of things, since each of Mrs. Plum's friends has a unique talent,
besides their ability to organize and maintain a Hitty home.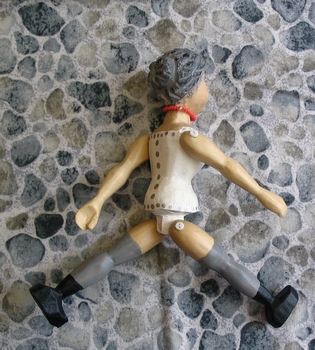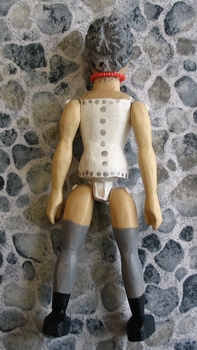 She is elastic jointed for a greater range of motion.
Tiny 2-hole buttons secure the elastic, so we don't have to have big knots.
She can stand on her own.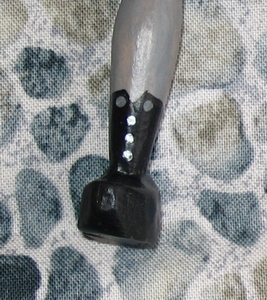 All of her paints are Liquitex, and she has been layered
with multiple coats of Liquitex Matte Varnish for a durable finish.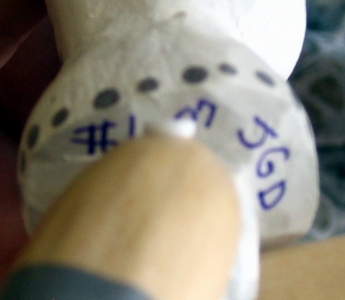 Signed and dated.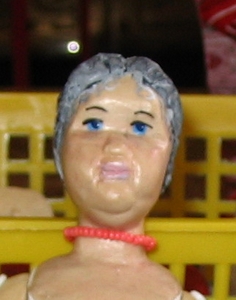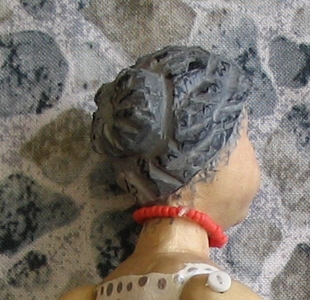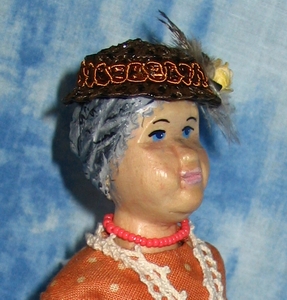 Her hair is carved, with tendrils painted on the face and neck.
She has a 'coral' necklace.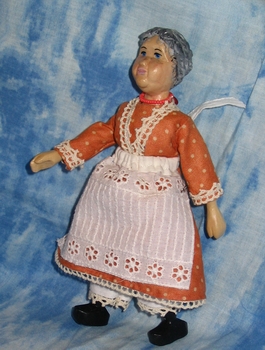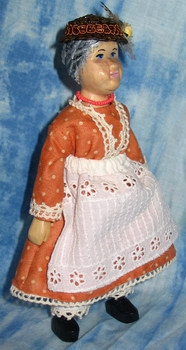 Her clothing is 100% cotton, finished off with an ecru lace.
Her apron is a piece of vintage fabric.
Her pantalettes are removeable, and feaure a drawstring waist.


Her hat is hand-made here at the JOC Studios.
It features a creamy rose, bronze trim, and guinea feathers.