Our March 2007 Group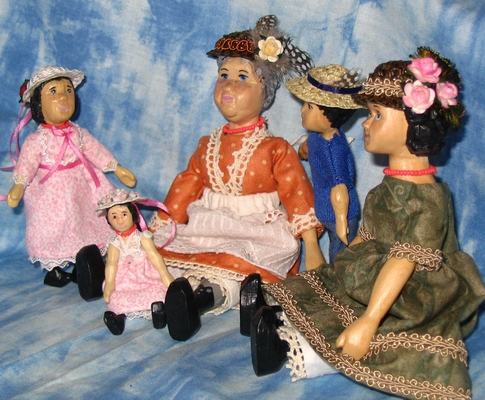 The others can be seen here:
The 3 3/4" and the 2 3/4" Bitty Hittys
The 3 3/4" Bitty Boy
The Full-sized Hitty
Mrs. Plum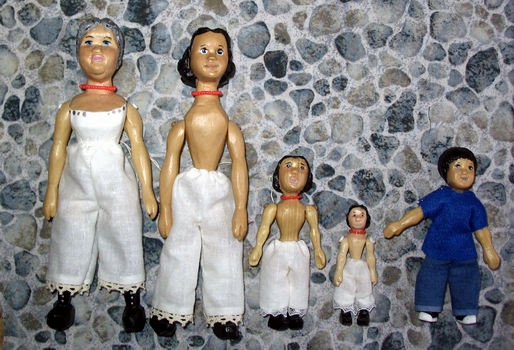 ---
Hitty #3--07
SOLD
No longer available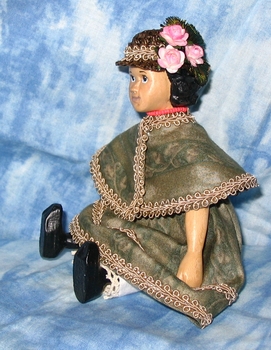 Carved of Basswood.
Painted with Liquitex Paints and coated with many layers of Liquitex Matte varnish.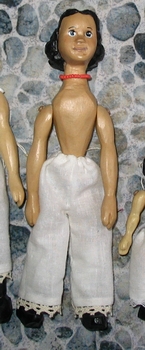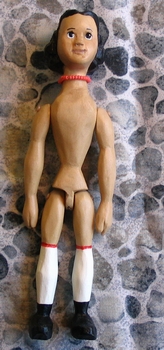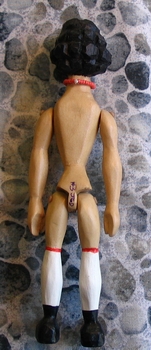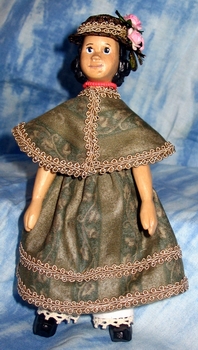 She is painted in the traditional Hitty manner.
Her dress and pelisse are 100% cotton, trimmed with an ecru braid.
Her pantaloons are also cotton, and feature a drawstring waist.
Her clothing is removable, and fastens with snaps.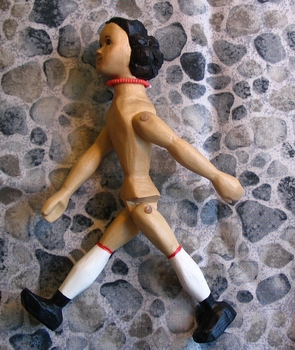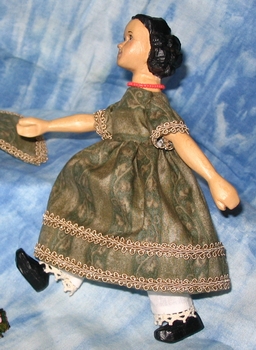 She is elastic jointed for a free range of motion. She can stand on her own,
even though she is elastic jointed.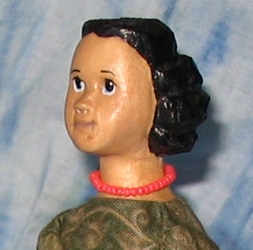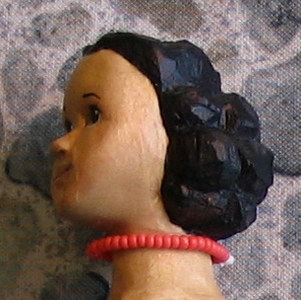 She is wearing a traditional Hitty coral necklace, and her
hair is carved in the traditional 'curls'.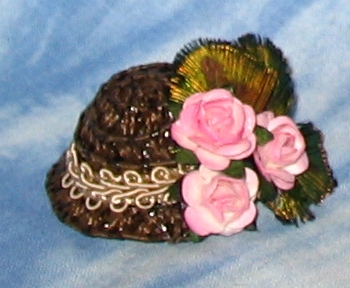 Her hat was created here in the JOC Studios, and features
trim to match her outfit, 3 romantic roses, and peacock feathers.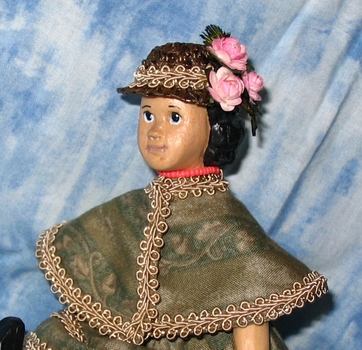 Her pelisse fastens at the front with a snap.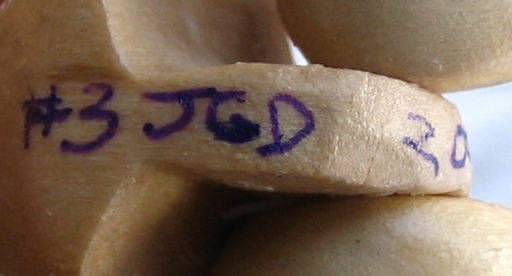 She is signed and dated.