Hitty Mary Jane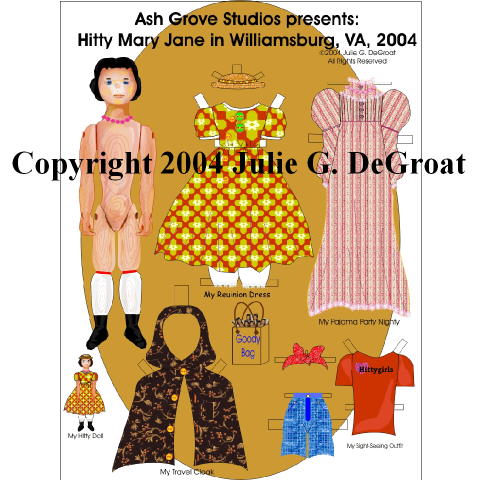 This set was designed for sale at the Hitty Reunion in Williamsburg, VA, in 2004
Purchase yours now!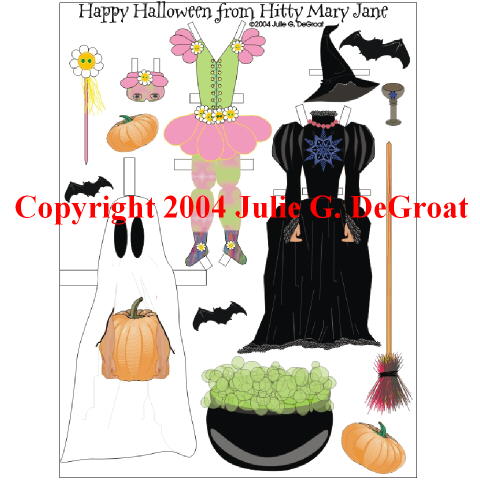 Designed to celebrate Halloween, 2004
This one page set fits all Hitty Mary Jane Paperdolls
Purchase yours now!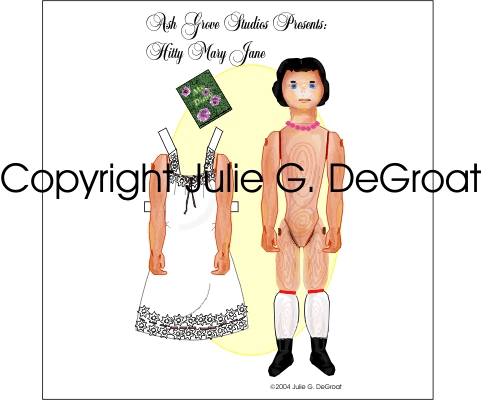 This single Hitty Mary Jane Paperdoll can wear any of the other outfits.
She was designed for those who want to collect her and her individual sets.
Purchase yours now!