The 100 Somethings Challenge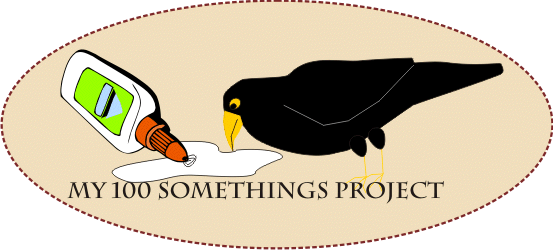 To learn more about this challenge, click here.
My friend, Erin, has gotten me hooked on the idea of making 100 somethings.
Erin is making 100 dresses for her Hitty.
I have chosen to make 100 Gifts.
And the adventure begins again!
Go to Page Five
The first four.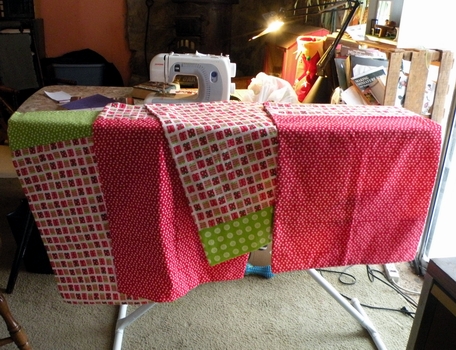 Four flannel pillowcases done in Christmas prints.
These are for my three grandchildren, and my youngest daughter.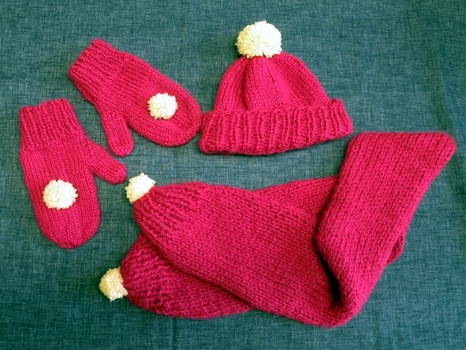 Number 5/100 is a hat, mitten, scarf set I knitted this last week.
It fits a toddler, so I sent it off with my daughter-in-law,
for her sister's one year old daughter, Destiny.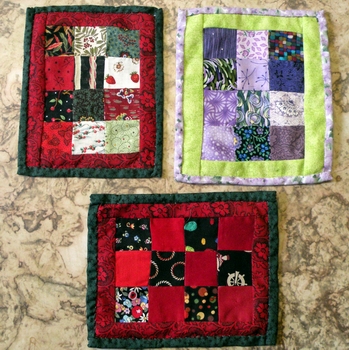 6-7-8/100
Three mini charm quilts.
Not sure where these will go! Into the gift box for now, I guess.
9-10-11-12-13-14-15/100 are done!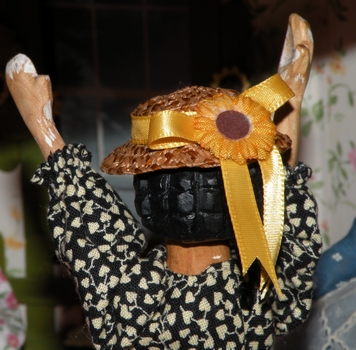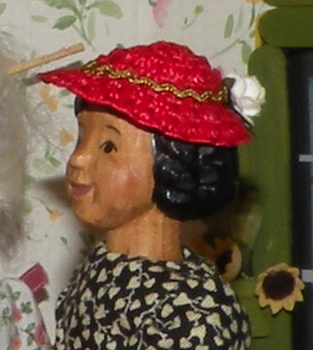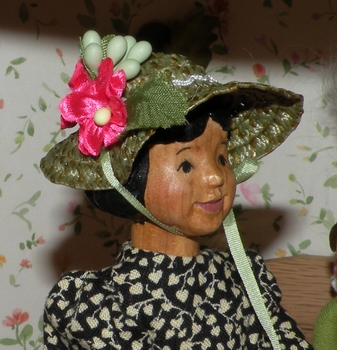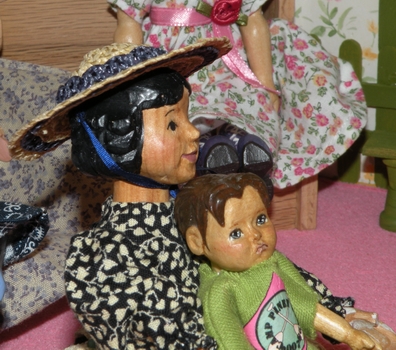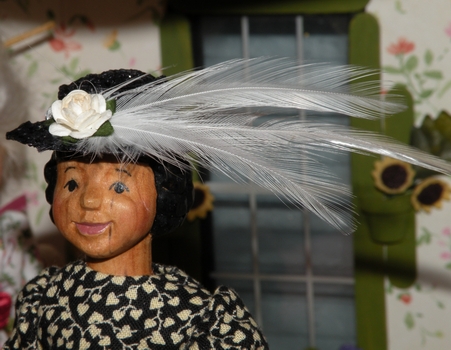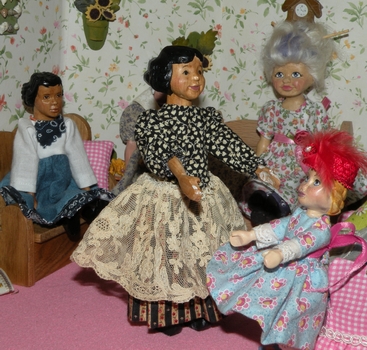 Seven straw hats for Hitty Olivia.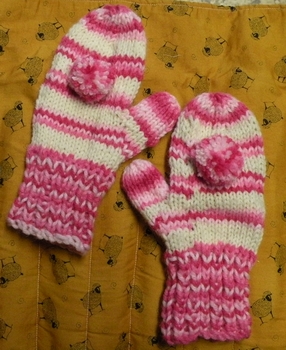 16/100
Pink Candystriped Child's Mittens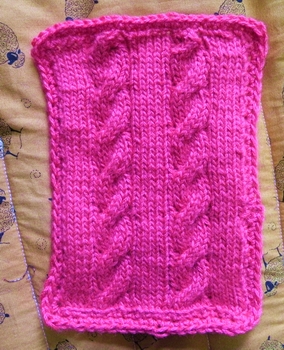 17/100
A doll-sized afghan for my friend, Louise,
who taught me to cable!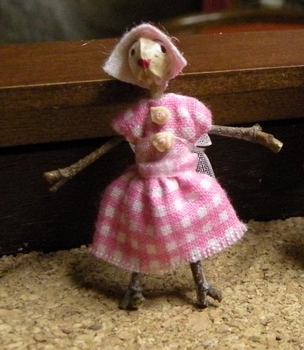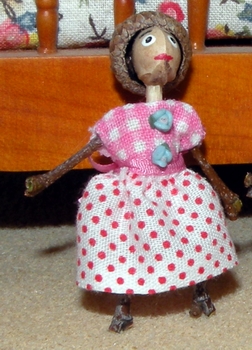 Standing a mere 1 3/4 inches tall, these two little cherry pit headed dolls were
made for my Mom and Sister this last week.
18-19/100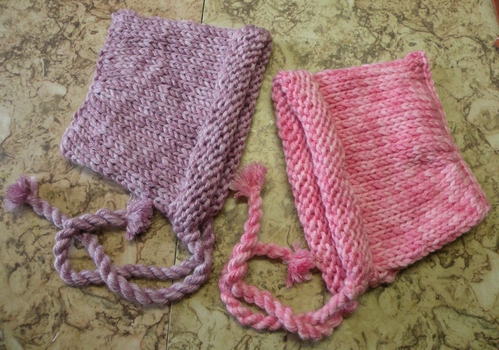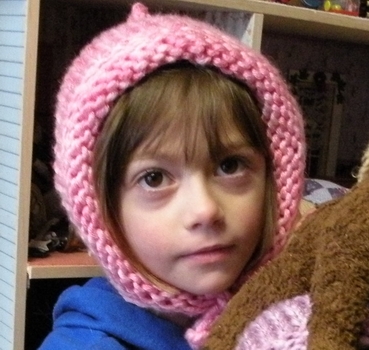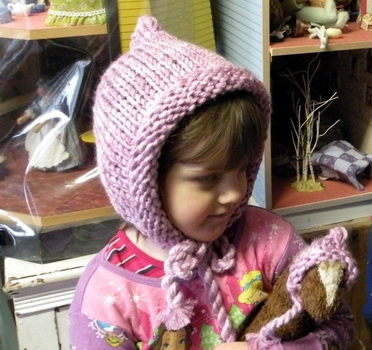 20-21/100
Hats for my Grand-daughters, Comet and Missile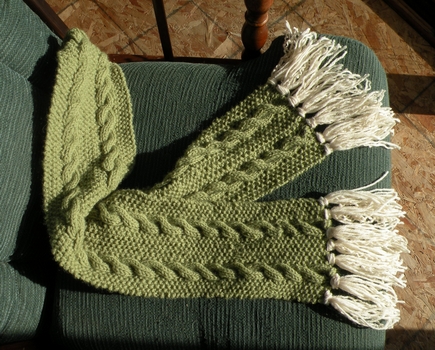 22/100
Cableknit scarf for my daughter, Annie.
This matches her green and cream mittens I made her for Christmas.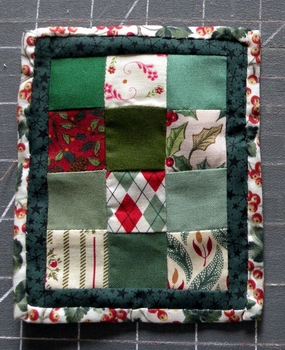 ...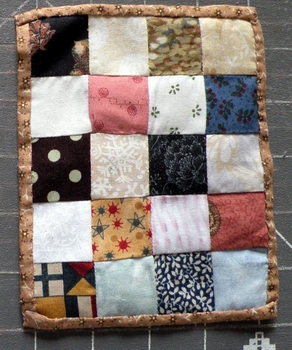 23-24/100
Two Hitty charm quilts. One has already been sent to a friend, one has
been donated as a Helper to the UFDC.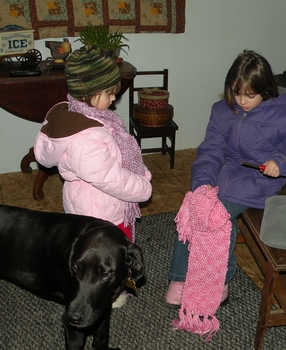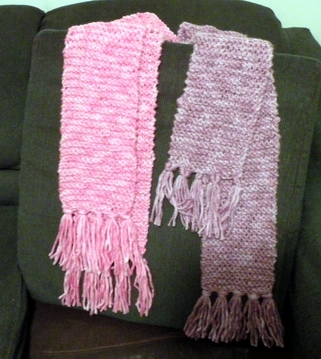 Scarves to match the hoods. 25-26/100

27/100
Polymer clay guinea pigs in a cage.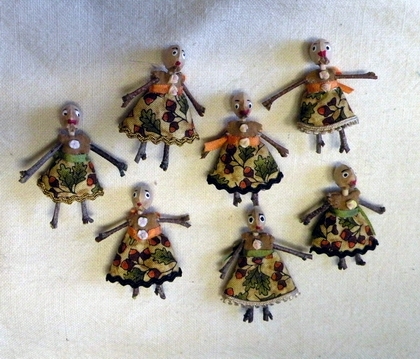 28-29-30-31/100
Four of the dollies were used as gifts