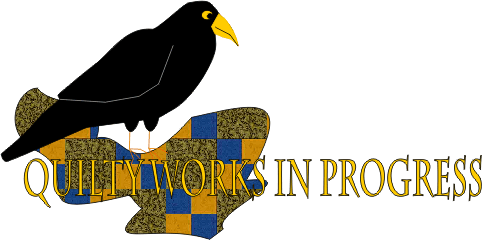 2006 Grandbaby Quilts
BubbleGum

In the Jungle

Cotton Candy

This is a Magic Tiles Quilt done in brights and batiks.
It is for my granddaughter Missy for Christmas 2006.


This is a Trouble-Free Triangle Quilt. It is done all in
batiks with a checked border.
This one is for my grandson Charlie,for Christmas 2006

Another Magic Tiles!
This quilt is in the process of being thread
basted, and will be given to my granddaughter
Hailey for Christmas, 2006.
2007 Grandbaby Christmas Quilts
This year I did Hearts and Nines, an old favorite of mine.


Hailey's 2007 Christmas Quilt
Hearts and Nines


Charlie's 2007 Christmas Quilt
Hearts and Nines


Missy's 2007 Christmas Quilt
Hearts and Nines