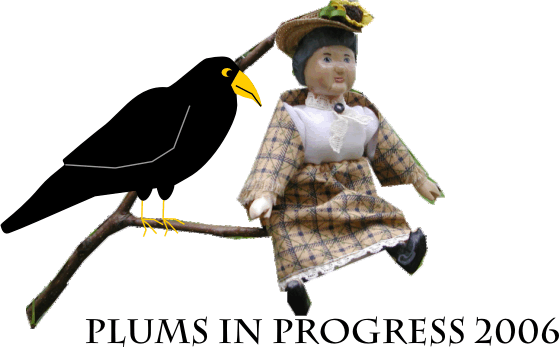 Began carving January 2006
Page Two
I love using the Liquitex Matte Varnish. It makes a soft, deep glowing finish, that is very durable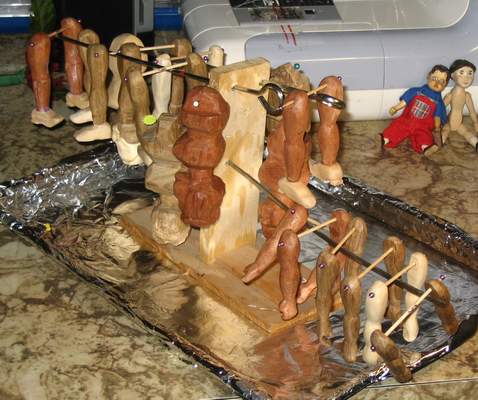 Here are the Plums, hanging around in the Spa.
They have received a coat of wood sealer.
Next step--Painting!
A Day at the Beauty Parlor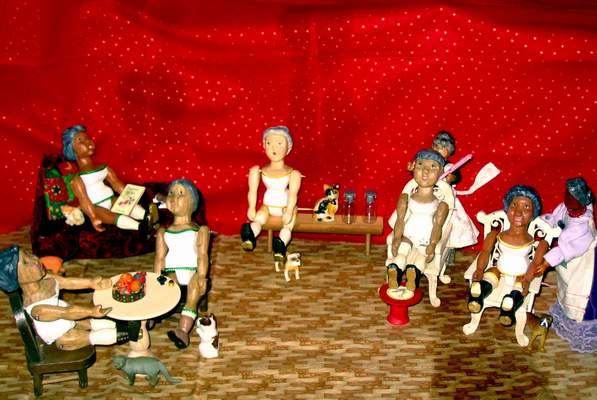 Mrs. Plum and Mrs. Tea have taken the ladies to a Make-Over Day at the Beauty Parlor.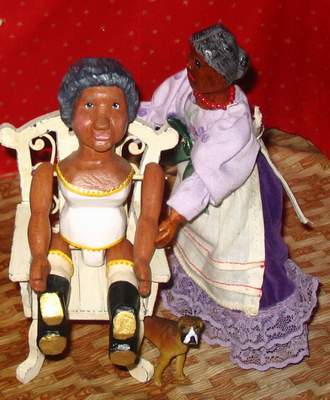 Mrs. Tea gives advice on nail care and make-up tips to Number Two.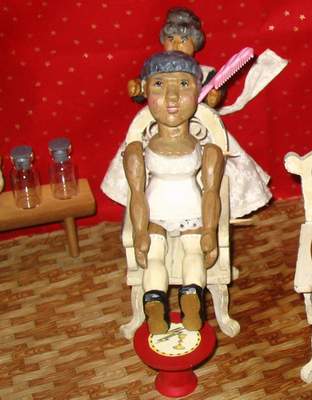 Mrs. Plum creates a new hair-style for this lucky Plum Friend, Number Four.

Relaxation and Rest are two subjects the Plum Friends are happy to study.
Number Three is trying to choose a perfume. Too many choices!
Number One is resting on the fainting couch and reading.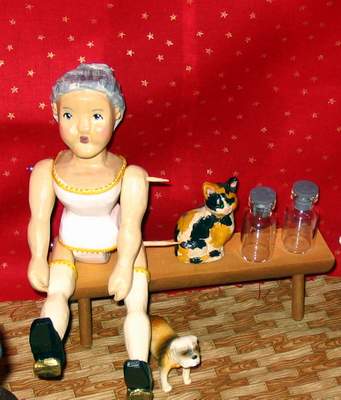 Number Six takes a time-out to let her nails dry.
~~~~~~~~~~~~~~~~~~~~~~~~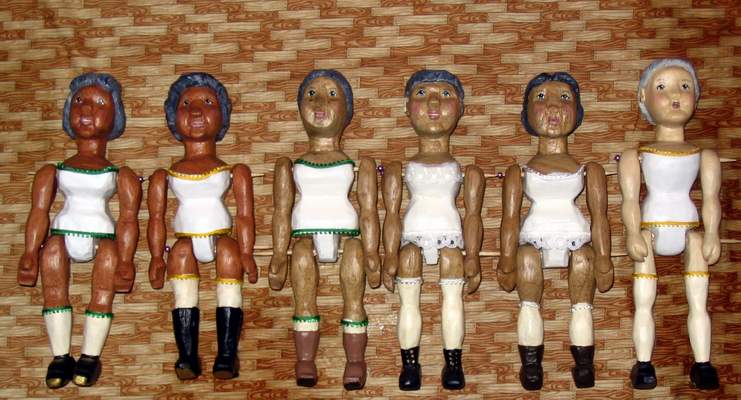 This batch of Students has painted on undergarments, trimmed with lace or other trims.
They haven't been pegged yet, as we are awaiting a shipment of vintage buttons that will be used in their jointing.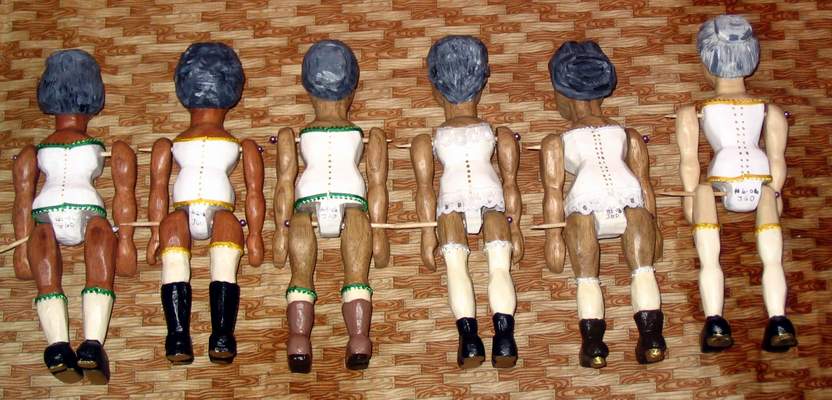 All of the painting and varnishing has been done, and they Plum Friends are just letting their coats of Matte Varnish dry.
After they are strung--clothes time!