Basswood Hitty #2-06
Hand-carved in April of 2006. The paint used is Liquitex Acrylic Paints.
She has been covered with several light coats of Liquitex Matte Varnish
for a soft, luminescent glow.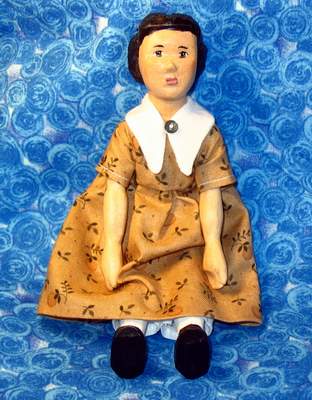 She is pegged in the traditional manner, and her arms and legs move together.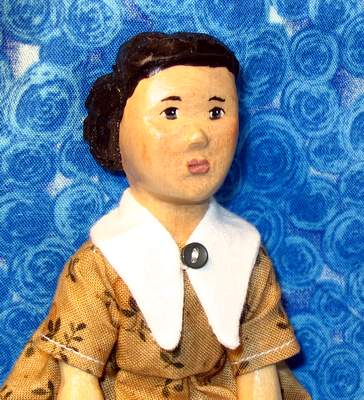 ...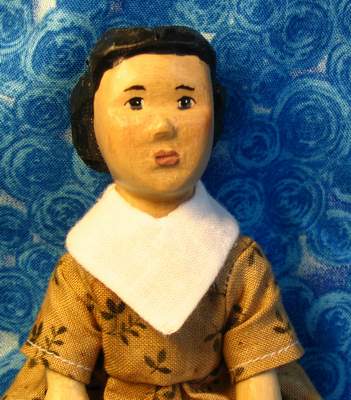 Her dress, made of 100% cotton, has a detached collar. It can be worn either way (shown above.)
Or the dress can be worn without the collar. She is also wearing dainty white pantalettes, elastic-waisted for easy removal.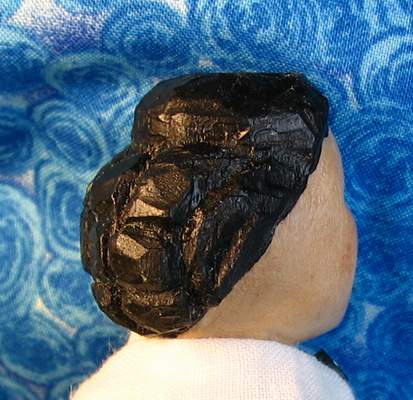 Her hair is carved in the traditional Hitty manner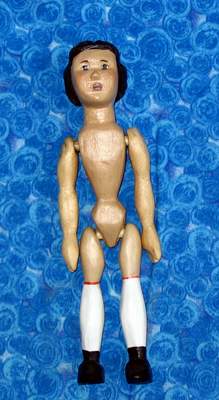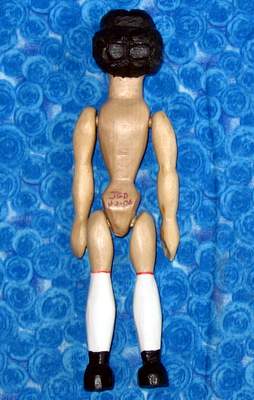 She is pegged with wood in the traditional Hitty manner.
She is signed on the back with #2--06 and JGD. (Julie G. DeGroat--Julie Old Crow)
She can stand independently, and is 6 1/2" tall.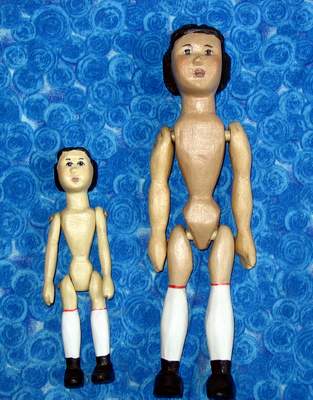 Here she is shown (on the right) with her Bitty Hitty sister.