Hitty Euphemia's Hand-Knitted Shawl
Fits any Hitty or other small Person of Wood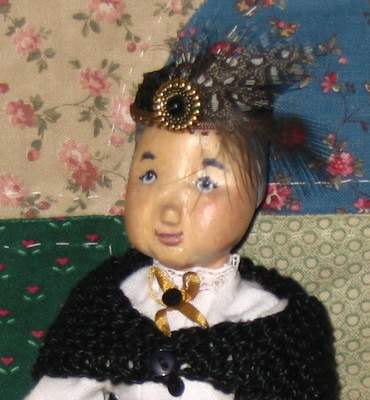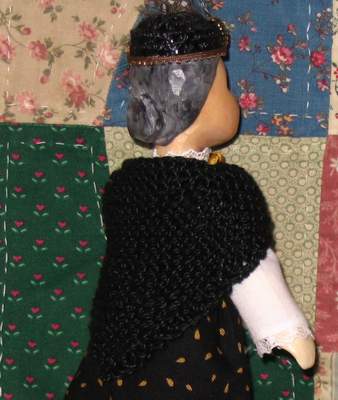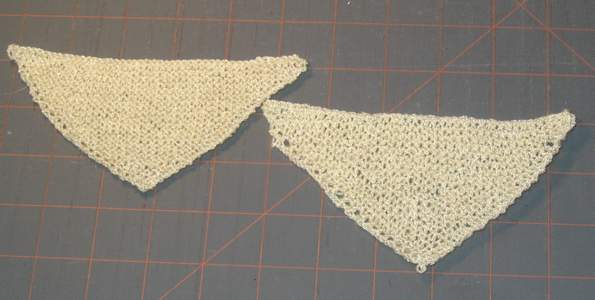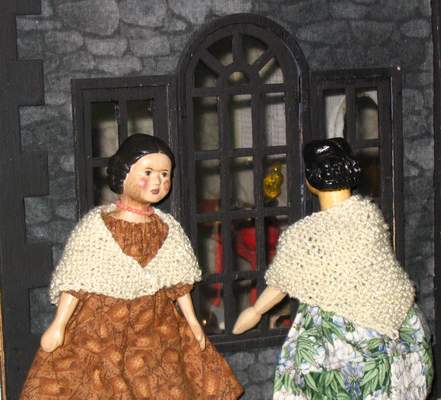 Supplies
Less than one Skein of DMC Cotton Pearl Thread
Knitting needles sized 1
Patience
Cast on 2 Stitches
Row 1: knit across.
Row 2--desired size: Increase one at beginning of row.
This shawl is done in the Garter Stitch, which is to knit every row. Just keep adding rows until you get the desired size. You start with the point, so you can end off at any time and it is still a perfect triangle shape. I got this pattern from a friend who was knitting one for herself in 'person size', and we wondered if changing the needle size and thread size would make it a suitable Hitty shawl--and it did!
We added a button to the front, but you don't need to do this. You could probably make this with plain crochet cotton, or embroidery thread. The DMC Cotton Pearl Thread is a bit thicker than embroidery thread, and has a gorgeous sheen to it.
More Shawl Pictures!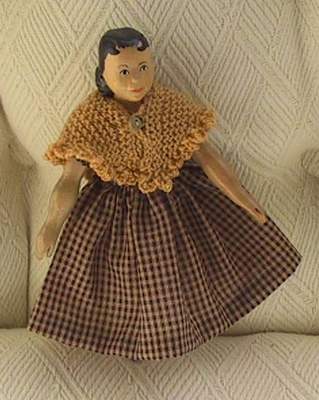 Prairie Flower
Shawls by Fung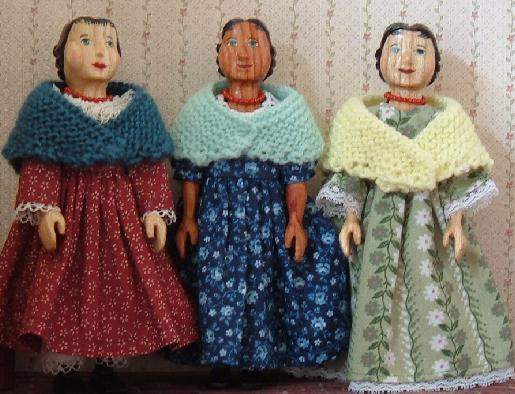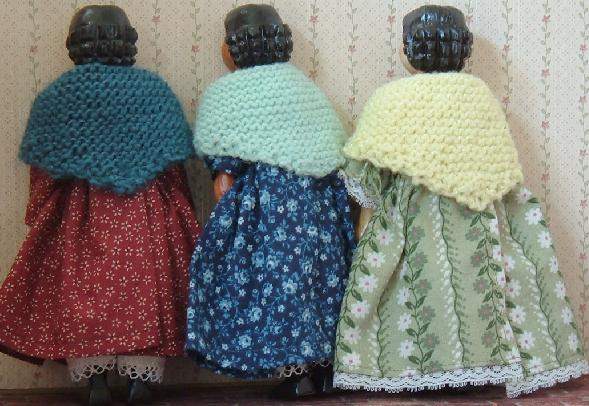 Shawl by Judy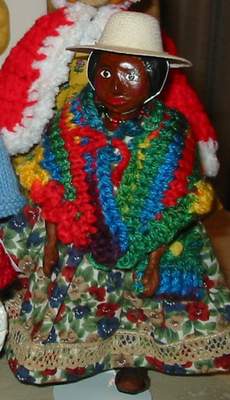 Judy's Pattern for the Shawl and a purse can be found by clicking here!