Make a Railroad Tracks Quilt for Hitty or Dollhouse Dolls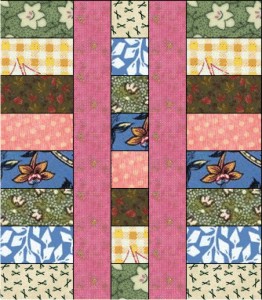 Designed by Sara Cole
In this tutorial you will need:
8--1 1/2" x 7" scrappy rectangles
2--8 1/2" x 1 1/2" matching scraps (center rails)
1--9" x 8" backing (about)
sewing machine
scissors
needle and thread
rotary cutting mat and ruler and cutter
Magic Sizing (optional but fantastic!)
I don't use batting with Hitty quilts, but if you would like to,
cut it the same size as the finished front.

Take the 8 scrappy rectangles, and sew together in any order
you think looks good.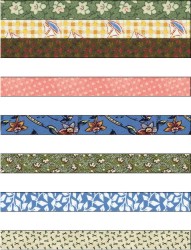 Press carefully to avoid distorting.
Cut as shown below.
Cut 2--2 1/2" strips
1--1 1/2" strip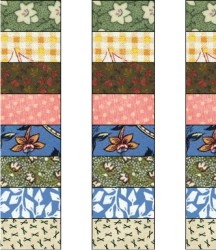 Sew together with the remaining strips as shown.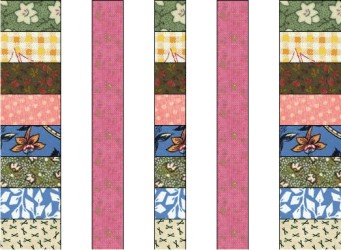 1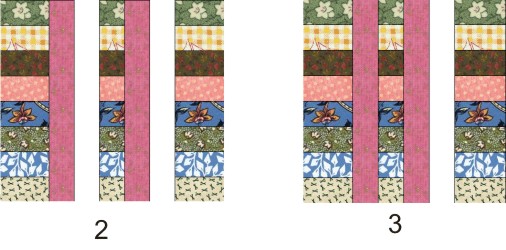 Press very, very carefully, using an up and down pressing motion, and NOT a back and forth ironing motion.
Tip: Liberal use of the Magic Sizing will help your seams lay very flat.
Finally, lay the backing wrong side up, and center the front on it.
Trim the backing the same size as the top.
Fold top and backing in about 1/8" around, pin, and sew the seam.
ENJOY!!