'Fancy' Pants
Self-hemming!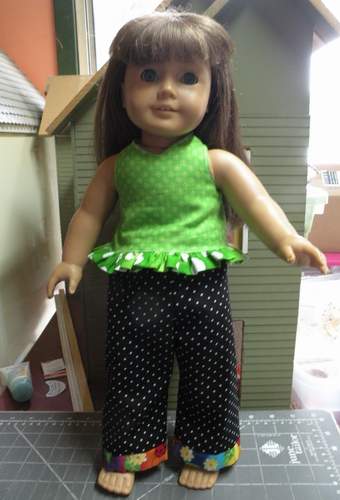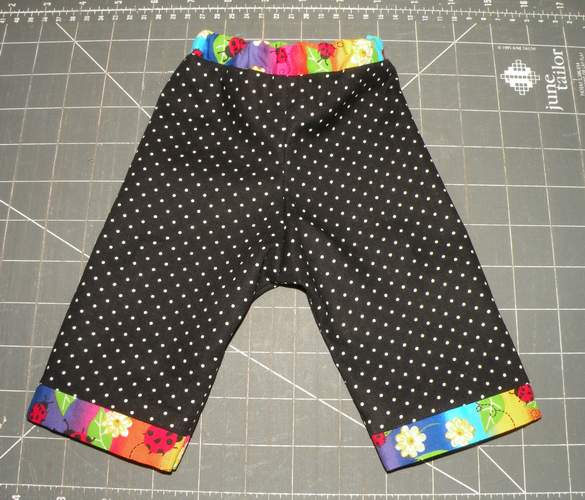 Click Here for the Pattern
You will need two different fabrics, which we will call color A and color B.



Materials Needed


Two: Fabric scraps (Color A)
Two: 8 3/4" x 2" leg bands (Color B)
One: 16" x 2" (Color B) waistband
11" of 1/4" elastic
Safety Pin to pull elastic through waist casing.

The seam allowance is built into the pattern. Do not add it.
Seam allowance is 1/4" for this pattern.

Step One

Print out Pattern. Make sure the box around the pattern is the indicated size.
Cut out 2 of the pattern from Color A.
Cut out 2 leg bands
8 1/4" x 2"
from Color B.
Cut out one waistband
13 3/4" x 2"
from Color B.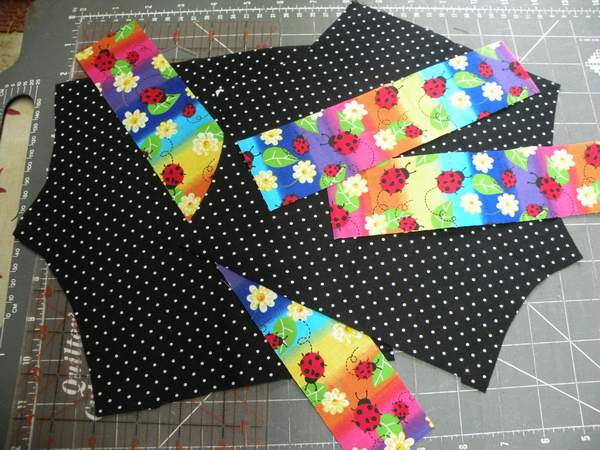 Step Two

Take the 13 3/4" waistband. Fold in half the long way,

wrong

sides together, and press.
Repeat for the two 8 1/4" leg bands.

Tip: The wrong side of the fabric is also called the 'inside'.
Make sure not to put the right (or outside) sides together.




Step Three



Pin the leg bands right sides together to the bottoms of each of the shorts pattern, raw edges together.
Refer to the pattern for top and bottom.
Sew across. Press seams of cuffs up towards the top.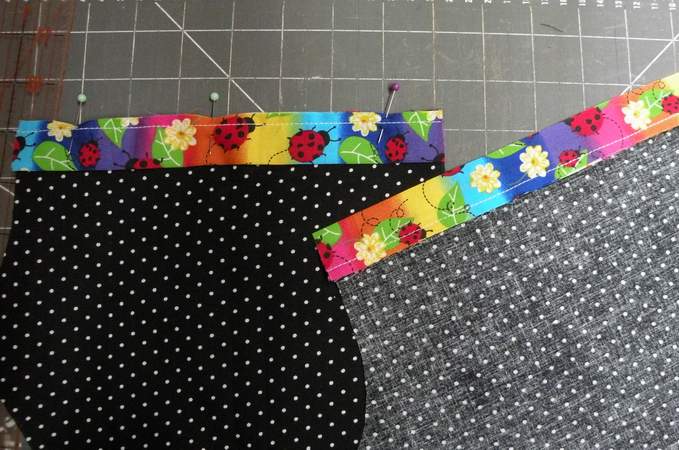 Tip: When you place your pins, make them jut out from the fabric as much as possible.

This makes it much easier to remove each pin as you come to it during sewing.
NEVER sew over a pin if you can avoid it. This can break or dull your sewing needle.


Step Four

Pin shorts, right sides together, and then sew curved seam on one side only.
Clip curves.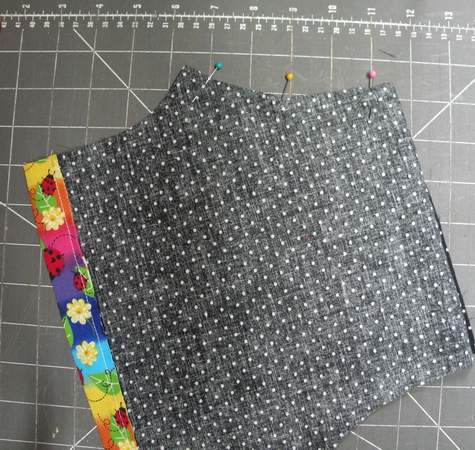 Open, and pin on waistband. (The waistband is the casing for the elastic.)


Tip: when you are sewing a seam, start 1/4" down from the top, backstitch up, and then continue down.
When you reach the end, backstitch up 1/4". This make sure you don't have to clip
threads right at the edge of your sewing. Instead, they will be cut 1/4" from end.






Step Five



Fold shorts back, right sides together, pin, and sew other curved seam. Clip curves.

Now, you want to leave a bit open to insert elastic so, sew as shown below.
Press waistband seam towards shorts.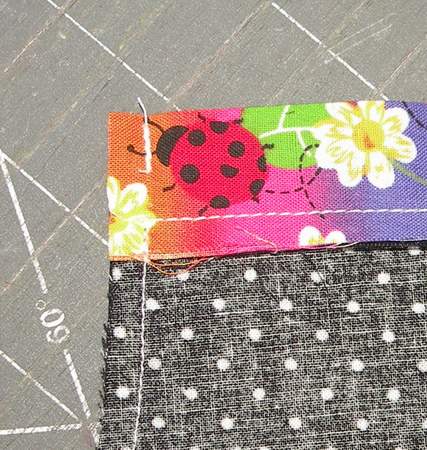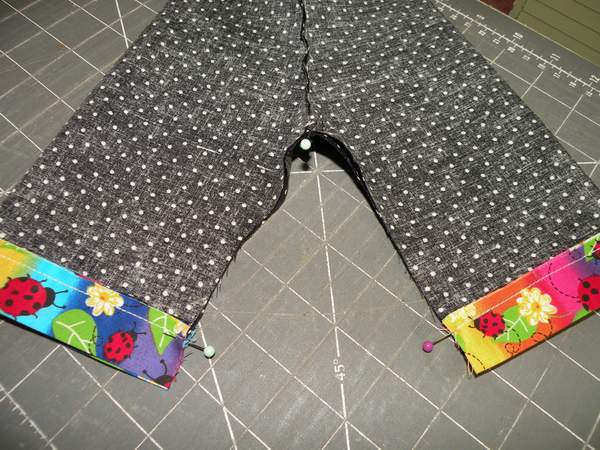 Open, pin at center seam, pin at cuff seam, and sew up and then down leg seams.
Clip center seam.
Turn right side out, and then press.

Final Step

Insert elastic into waistband casing. Pull out on both ends, and then pin ends of elastic
together 'about' an inch. Sew with a zig-zag stitch.
When finished, pull into casing.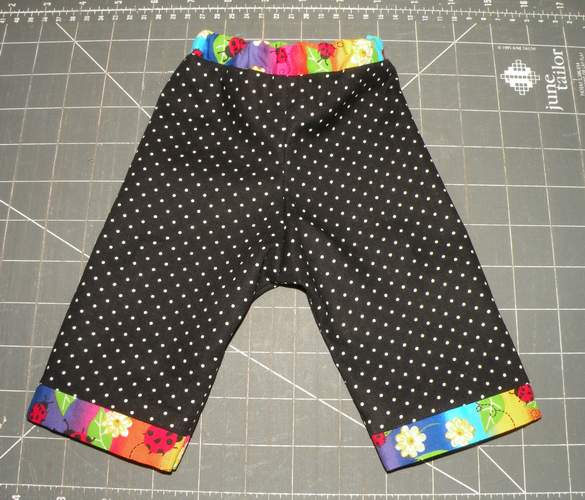 And DONE!!