Camp Piney Woods 2010 10th Anniversary Uniforms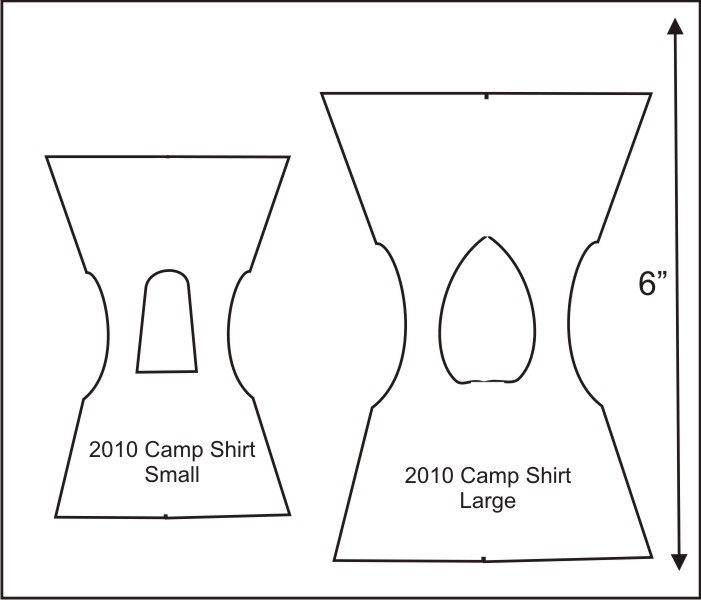 Rightclick this image. Save this to your desktop, and print it from there.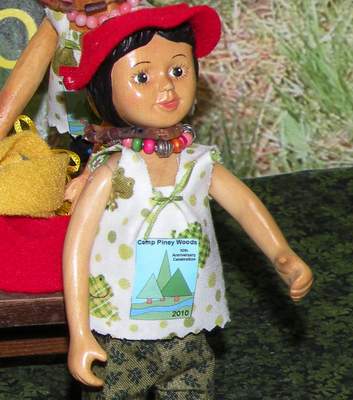 You will need:
Fusible Web
2 matching or contrasting fabrics (for inside and outside)
Sewing machine
Iron

On fusible web, on back (smooth side) trace your pattern pieces. Cut them out, leaving a small seam around each.
Using the directions provided with your fusible web, iron each piece on to the back of the fabrics you chose.
Cut out on pattern lines, peel paper off, and position onto the background fabric.
Cut out on pattern lines. Fold over, and sew side seams. Now, this may not fit over your Hitty's head, depending on her size.
You may need to cut a small slit in the back.