Overalls for the 5 3/4" Resin Boy for Hittygirls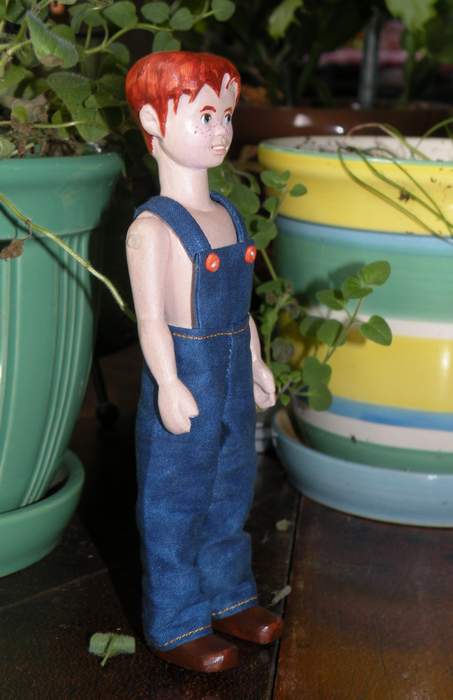 Supplies
Fabric Scraps
Thread
2 Doll Buttons

Sewing Machine
Needle and Thread

Scissors
Ruler
Cutter and Mat (optional but easiest for cutting)
Pencil
Hemostat for turning

Click Here for the Pattern

Tips: I used orange thread for the top stitching, but you can
use matching thread if you want.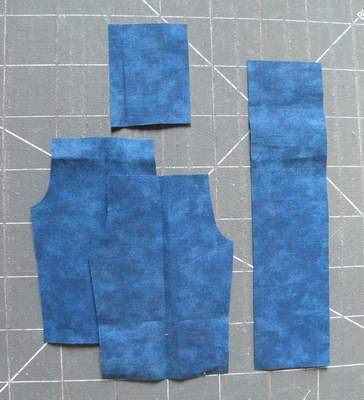 Cut out pants and other parts.

Cut:
1-- 1 1/2" X 2 3/4" strip (Straps)
1--1 1/2" x 2" (Bib)

Step One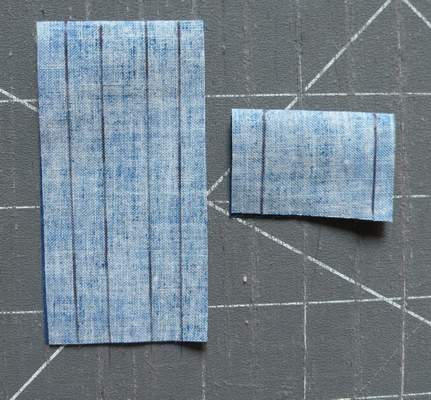 Fold the 1 1/2" x 2 3/4" strip over, and, with a ruler and pen,
draw two 1/4" wide strips. Take the 1 1/2" x 2" piece, fold over,
and draw a 1" square in the middle. Don't worry about making this even,
as the seams will be trimmed after sewing.



Step Two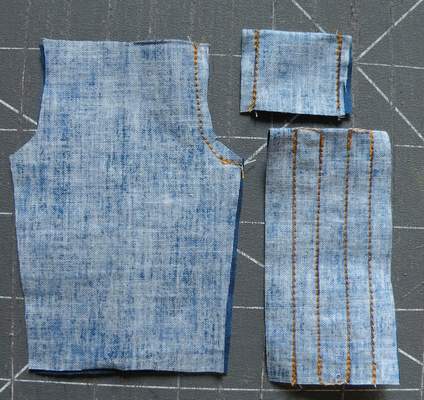 Starting at the open end: Straps: sew up one drawn line, lift needle,
and down the other side.Repeat for second strap.
Do the same for the bib, starting at the open edge again.
Sew up one curved seam on the pants part, as shown.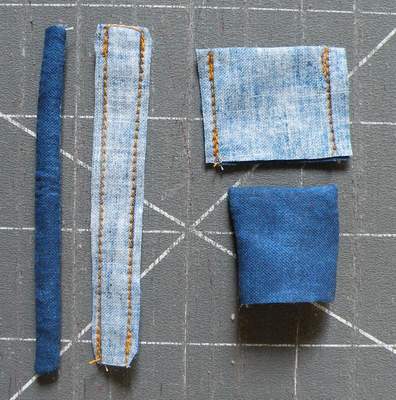 Carefully cut out the straps, trimming the side seams as you go.
Do the same for the bib. Turn both right side out and press.
It is NOT easy to turn the straps. But if you use a small hemostat you
can just barely get it in far enough to grab the top and pull it right side out.
Press both.


Step Three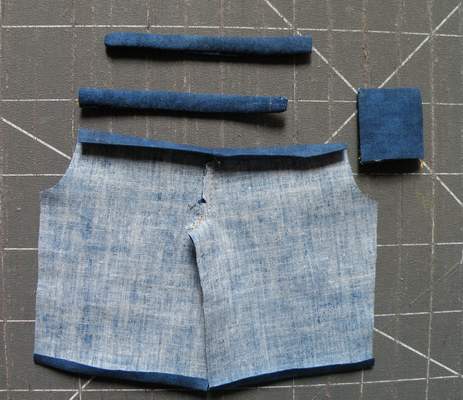 Then, take the pants and fold the top over 1/8" and press. Fold
over again about 1/4" inch or a little less, and press. Fold the pants hems up one time,
1/4" and press firmly.



Step Four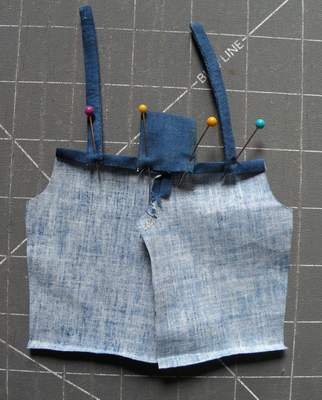 Pin the bib over the center seam. Pin the straps in place
(cut edge down) 'about' 1/2" from outside edges.
Sew across with as small a seam as you can manage.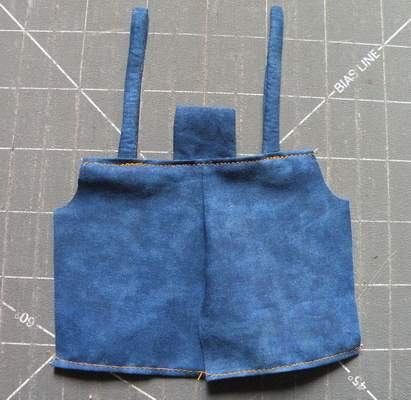 Repeat for the cuffs.



Step Five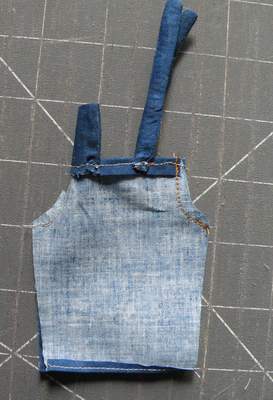 Fold the pants over and sew the other curved inseam.
Clip the curve and then trim the seam down as short as you can.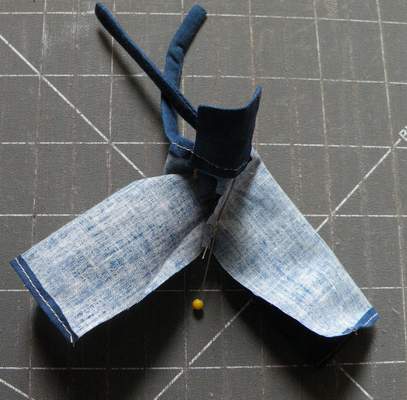 Once that is done, pin your pants at the center seam.
Sew up one leg and down the other.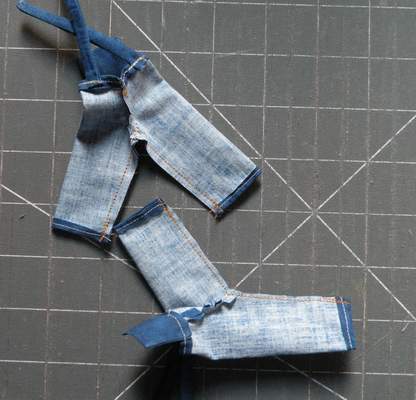 The bottom pair shows the seam trimmed in as close as I dared.
This makes a little less bulk.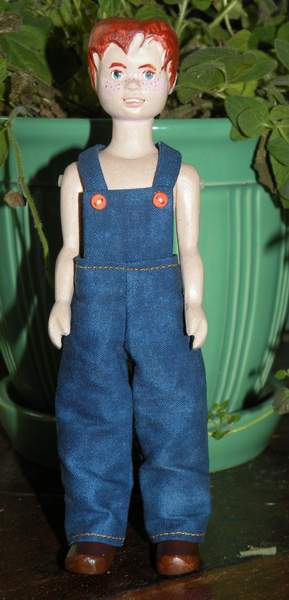 Cross straps in back, and sew to front, adding buttons.
This could be made even cuter with adding pockets or other top sewing.

Home