Creating a Cereal Box for your Mini Scene
Once you learn how to create this cereal box, you can create any box, any size!

Hitty Marfa Jones is getting the table ready for breakfast.
Darner is getting ready to beg for scraps.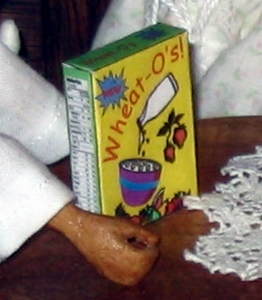 My assembled cereal box.
The first thing to decide is what the box will be used for. For the purposes of this tutorial,
I chose a cereal box. Ok--how big did I want my cereal box to be? If you want to make this in 1:12 scale,
you could just go to your own cupboard, get a cereal box, and measure it out. Then each mini inch is 12 real inches.
For instance, if your cereal box measured 12 inches, that would be 1 inche.
I also randomly make several sizes on a page, and then print it out, choosing the box that
is best for the size I want. I am not really concerned about actual size, LOL, because the Hittys are very flexible.
Once you have gotten this tutorial down, you will be able to create any box, any size!
My graphics are designed using CorelDRAW11. You can use any program that will allow you to create a box shape.
Step One


This box is going to be the front of my cereal box.
It measures 1" tall x 1 1/4" wide.
Step Two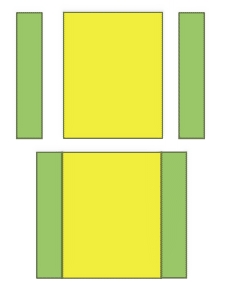 You have to choose a measurement for the sides.
I decided my box would be 1/4" deep (the sides) and
of course, it would be exactly as tall as the box front.
If I wanted to make a square box, I would have made
the sides the same size as the front.
Make sure you line everything up perfectly for a good fit.
Step Three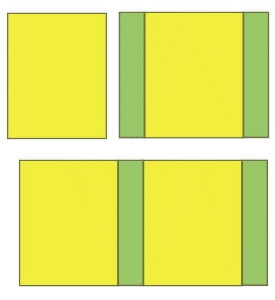 Now, you need to create the back of the box. That is the
exact same size as the front.
Step Four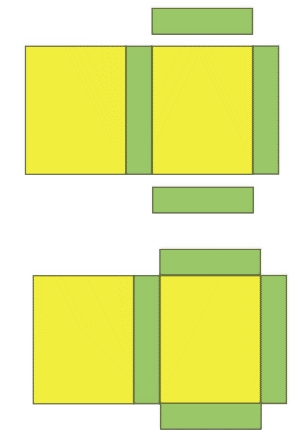 The top and bottom of the box come next. This is always
the length of the box front width, and the width of the box front height.
So, for my cereal box, the top and bottom will measure 1" x 1/4"
Step Five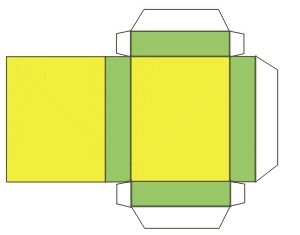 Finally, add the tabs. You will need a tab to close the box around.
You will also need tabs to close in the top and bottom.
This is where you will glue your box together.
Once this is done, the fun part begins--adding your graphics!
You'll need a name. Remember, using name brands is not allowed
due to copyright issues. But how hard is it to name a box of cereal, right?
Find some cool graphics, clip art, or pictures, or make your own.
Study a box of cereal and see what might be there.
Make sure to add little details, like box weight or price. Maybe a nutrition panel, or a game on the back.
You are only limited by your own imagination! And Google helps that a LOT!
To print, select 'best' from your printer properties, and print on either
card stock or perhaps a matte photo paper.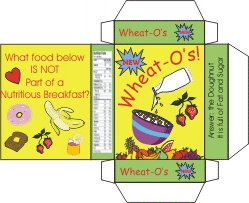 Here is my cereal box!
What will yours look like?