Simple Pails for American Girl Dolls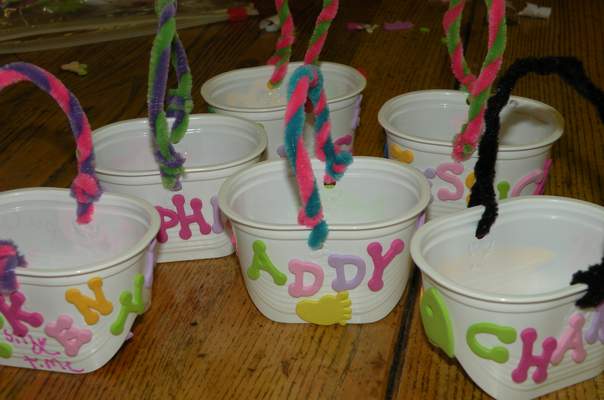 Cute and Fast--Perfect for Crafting with Kids!

You will need:
Hole Punch
2 pipe cleaners/craft chenille sticks
1
Individual
Pringles container (or any other small, suitable container. You could try a yogurt cup!)
Foamie Letters (self-stick)
Foamie Shapes (self-stick)
Markers--optional. Only one of my 'test crafters' (ages 8--11) chose to use the markers.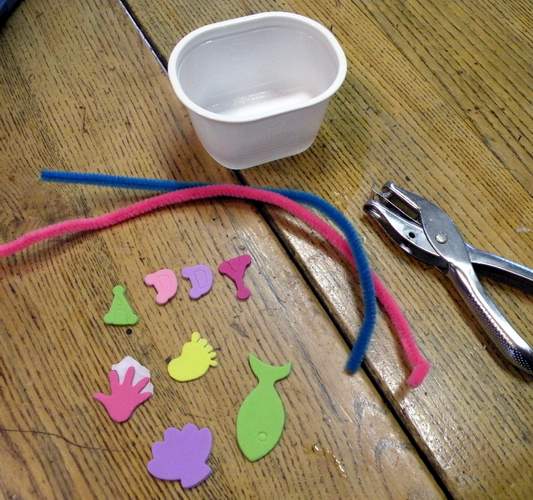 Supplies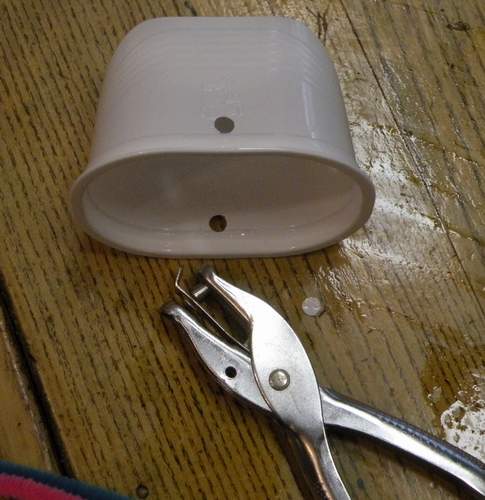 Use the hole punch to punch holes in the basket.
This is the only step where I'd recommend adult help.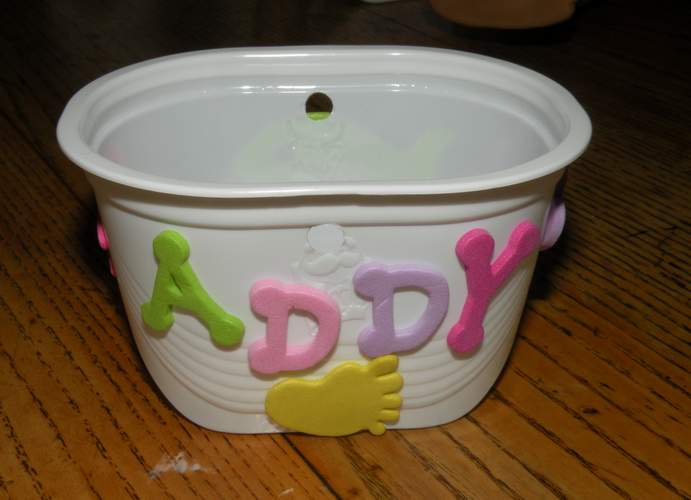 Stick on the name.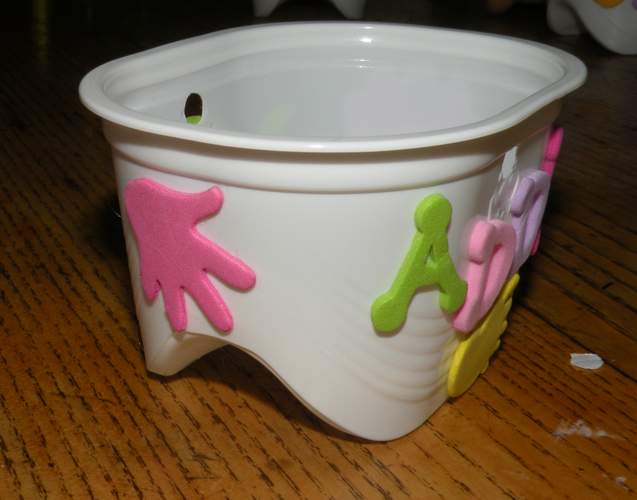 Stick on the decorative stickers. Make sure not to cover holes.



Take the two pipe cleaners and twist them together in a spiral. Hold them to your basket and if you
like the length of the handle, go to the last step. If you want the handle shorter, snip off according to how
short you want the handle.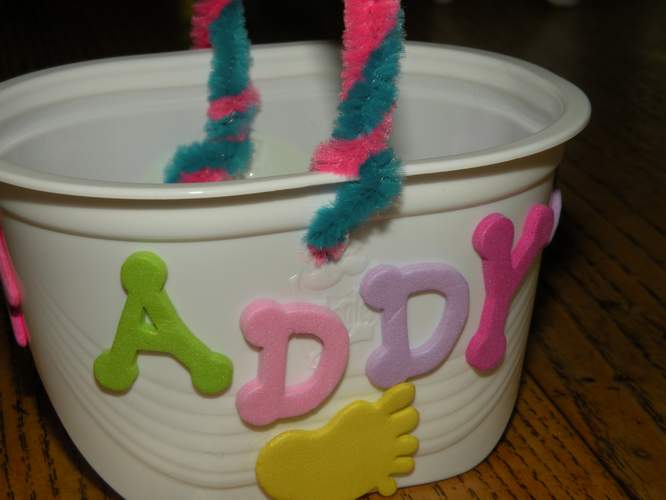 The handles are added by pushing one part of the twisted pipe cleaner through the hole, and twisting the ends together.
Make sure to push down any pointy wire end from the pipe cleaners.

We made ours for Dolly Camp. We will be using them to hold all the small odds and ends of camp crafts.