2007
My Mystery Skein Swap
January 2007
This is the yarn I received from Jessica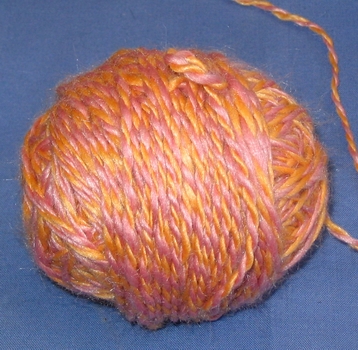 This is the project in progress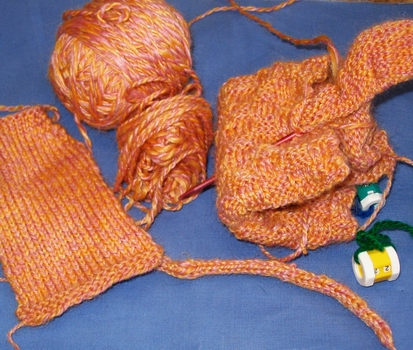 Hopefully, she can't tell what it is yet!
This is the loveliest yarn! It's very soft, and glides over the needles like a dream.
I am knitting on size 3 Needles.
This project is a little over one half done.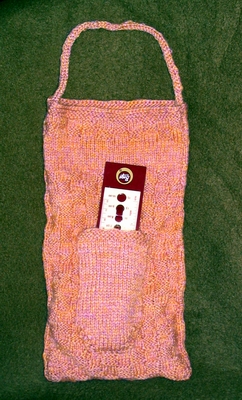 Hard to see--but it is a basketweave knit on the front.
This is a projects bag, and has room for yarn, needles, and pattern inside!

The afghan using size 35 needles and all of my left-over yarns.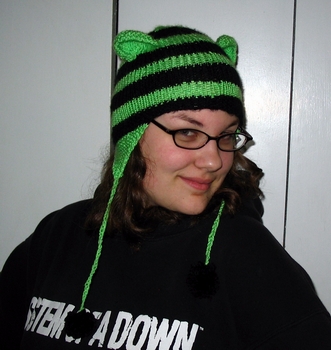 My daughter, Anne, with her second ever hat.
Her first hat was knitted for her boyfriend, and was just plain.
This one has ears and earflaps, and was knitted
for a friend's birthday.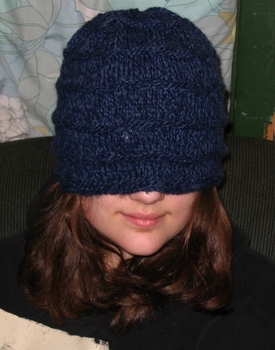 Anne's 3rd knitted hat. She made up the design herself.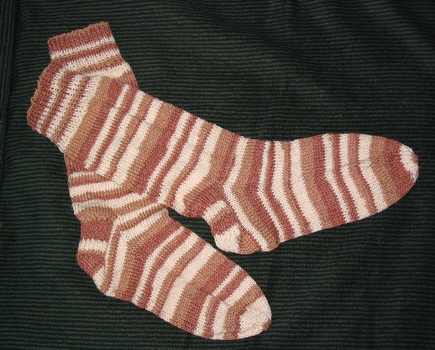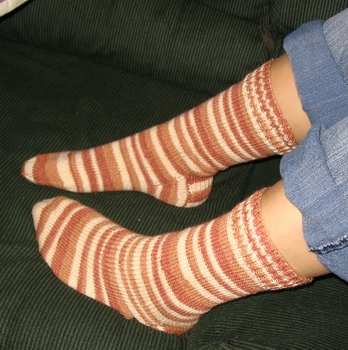 First Socks ever! These were knitted up with Regia cotton sock yarn.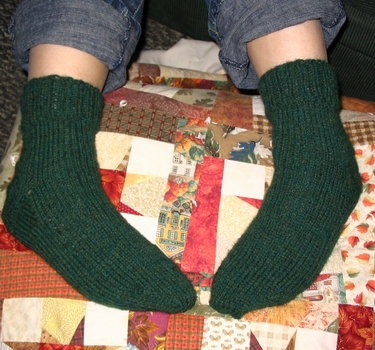 Second socks ever! These were knitted with Lion Brand Wool-Ease worsted weight.
What I did during my week of babysitting my granddaughters!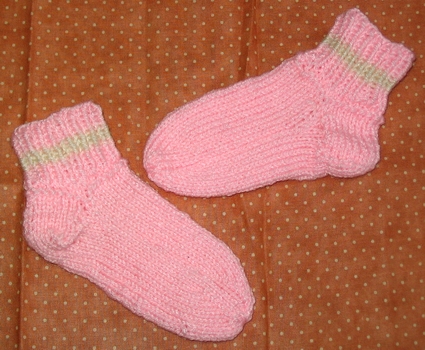 A pair of slippers for 2 yo granddaughter, Missy
(her 4 yo sister's slippers are on the needles!)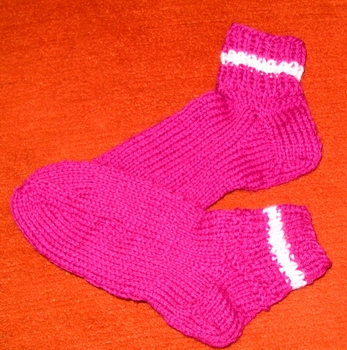 And finally, another pair for my 4 yo grandaughter--finished!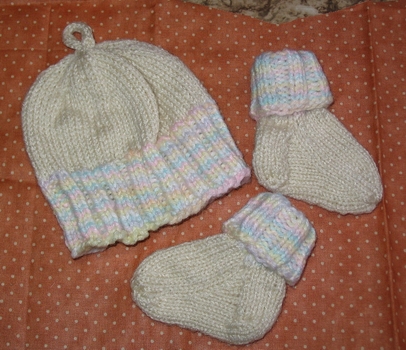 Newborn booties and cap for a new baby.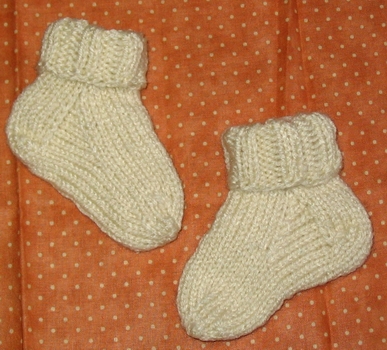 And slippers socks for a toddler (for the new baby when he/she gets bigger!)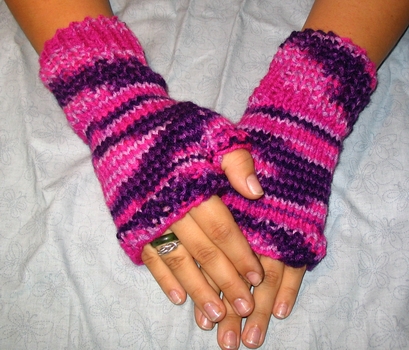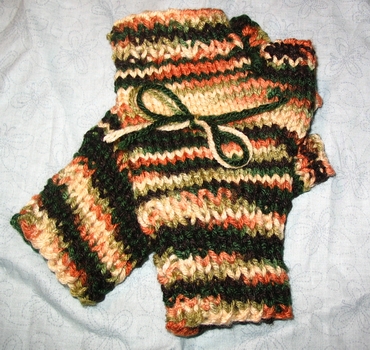 Computer gloves for Christmas gifts.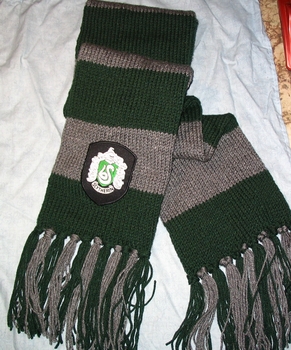 A Slytherin Scarf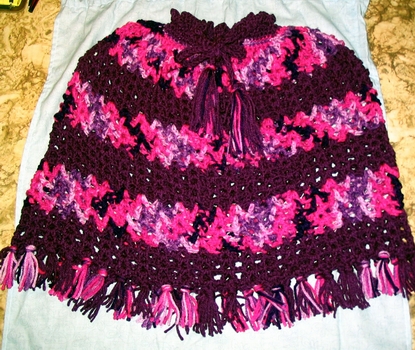 My granddaughter's crocheted Poncho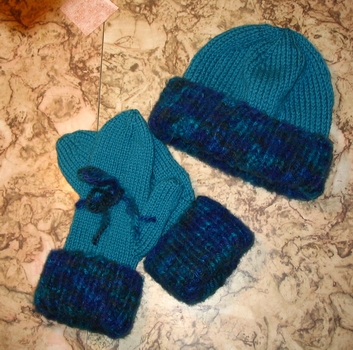 Hat and Mittens for my Mother-in-law