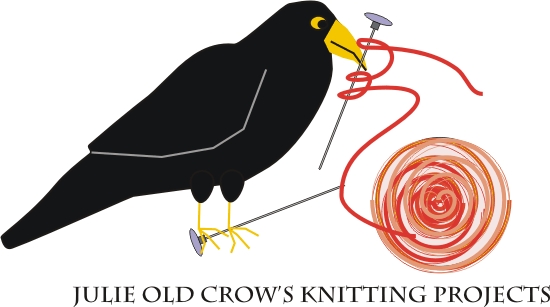 2007
Our Family Harry Potter Charmed Knits Challenge
Julie Old Crow--Beret
Jan A.--Sweater
Bobbi M.--Scarf Bookmarks

We are having a Harry Potter knit down to the last and final HP Book,
The Deathly Hallows by JK Rowling, which is coming out July 21st.
The challenge---make something from the book Charmed Knits by Alison Hansel.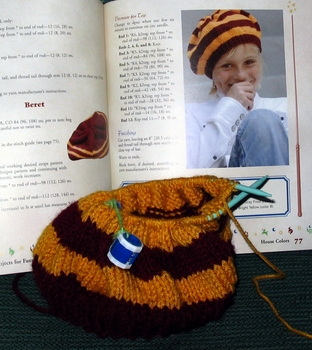 It's begun! Beret, page 76-77
Julie Old Crow
Actually, it was begun before this hat, but I must knit really, really loose, because the first hat was gi-normous. I got about four inches done, and realized it would have fit Hagrid, maybe, but not anyone I know. I pulled it off the needles and started over with two sizes smaller than the pattern called for, and used the smallest size given. This one looks like it will fit a human, LOL!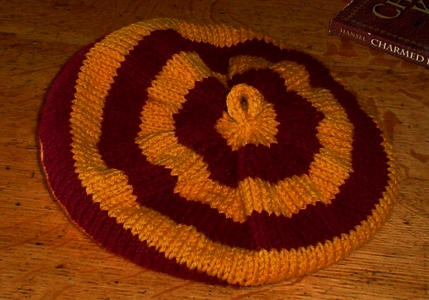 And it is done!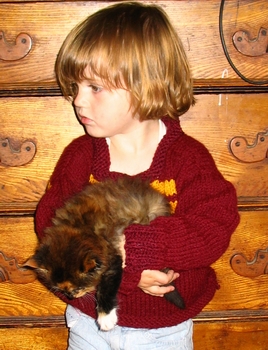 I was not really all that happy with the sweater--the neck was so small I couldn't get it over her head,
and then I ripped it out and re-knitted with a larger needle--and now it's too big.
Sigh.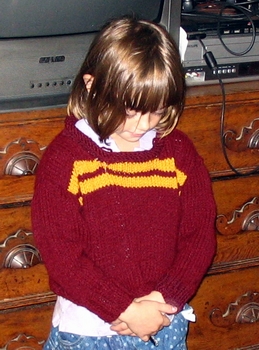 Ok--for a first try, not too bad.
I will tackle this sweater again!
--------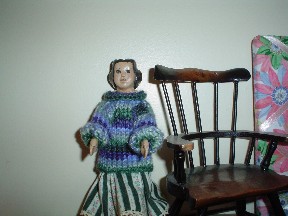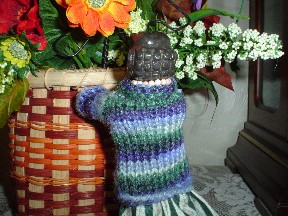 The Mini-Weasley Sweater Ornaments, page 119
Jan Atkinson
This is my Mom--and she is making the sweater ornaments. Of course, they will probably all go on her Hittys and not her tree!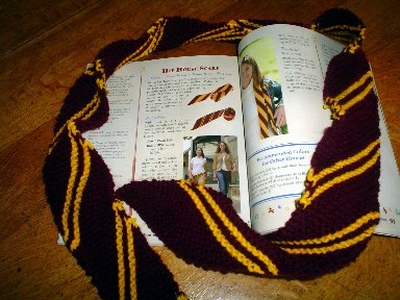 Mom's Hip Hop Scarf