Join us at Northcountryhitty at yahoogroups for more details!
February 1st--29th, 2016
We're Closed--Full Up!
Tiny Travelers, Baby Bees--FOR SALE
Tiny Travelers, Baby Bees--SOLD
Additonal Supplies for the Retreat Classes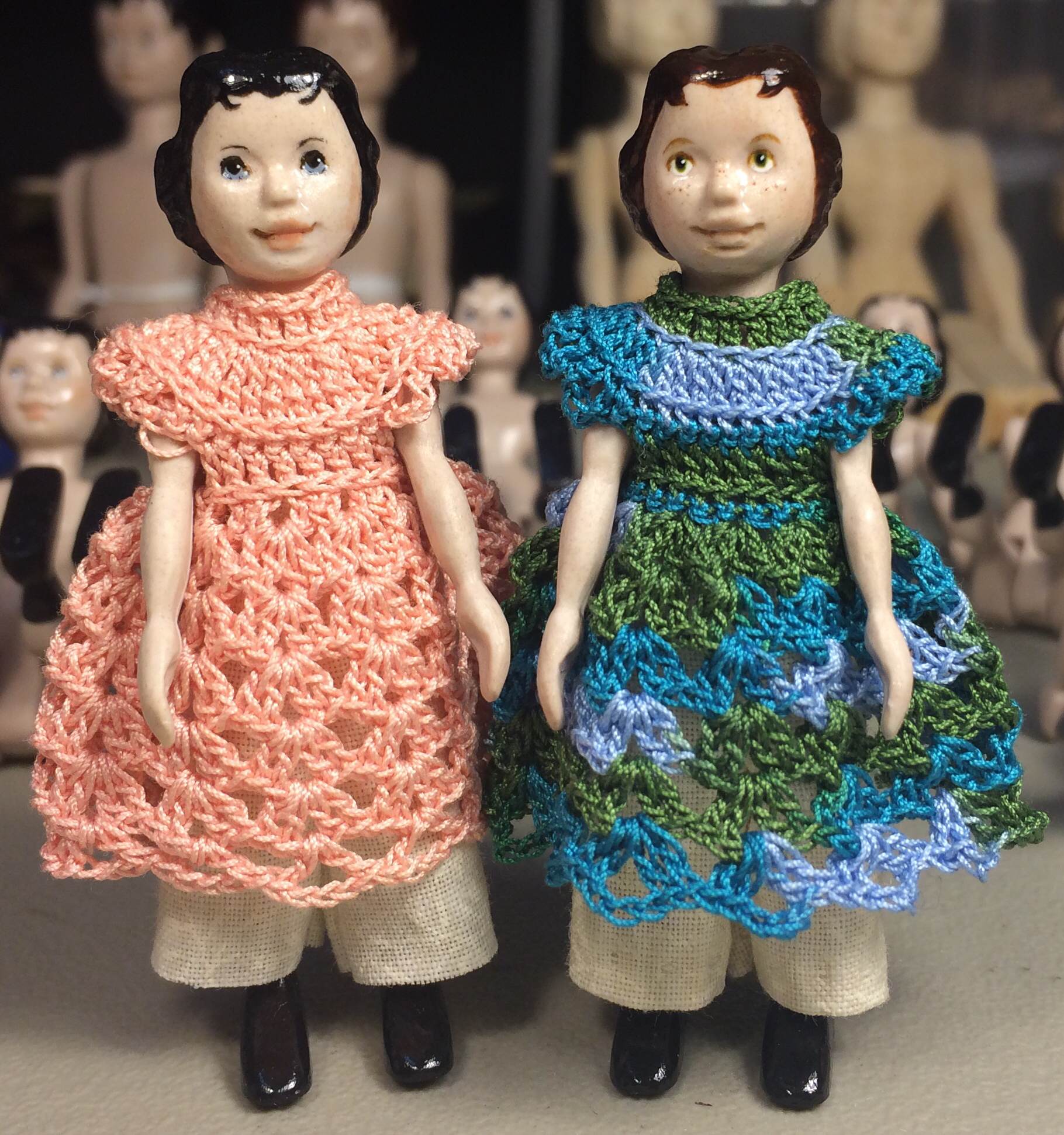 Two Half-Pint Hittys in prototype pantaloons. The one in peach belongs to Sara Cole,
and the one in blue and green is a helper/drawing prize for the retreat!
She is an original recarve to remove a bubble on her chin, repainted by Sara as
an original with freckles, brown hair, and green eyes.
Retreat Activities To Check Out


Miss Peach
It's a Hitty Quilt Party!
Helpers Viewed Here
Winner of the Early Bird Special drawing: Jenny R.
Tentative Schedule of Events
Behind the Scenes--the Making of a Retreat

3-Gift Exchange
Guest Artists
Virtual Meals for a Virtual Retreat
(E. Ann and Jackie--details coming later)

Free 2015 Ginger and Rowlf Paperdolls

Free Gingerbread Paperdolls
Free 2013 Hitty Rose Paperdolls