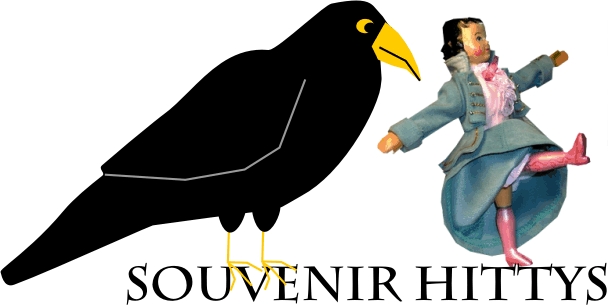 On these pages you will find a growing visual record of Souvenir Hittys and Sets from luncheons, events, and reunions.

PLEASE contact me here! if you would like to share some photos of your Event Hitty!


Some of the Hittys below live with me at the Ash Grove Academy, and some of the Hittys live elsewhere.
Each Souvenir Hitty Set is featured on its own page with the original accessories, where possible.