The Real Hitty's Clothes

All pictures are copyright protected, and if you want to use them in any way
you must contact us for permission first.
(You May Click Here to Read the 'Appropriate Uses' List for the Museum Pictures, to determine if you need to ask permission.)
Click Here to get a page of printable fabric swatches of her clothes.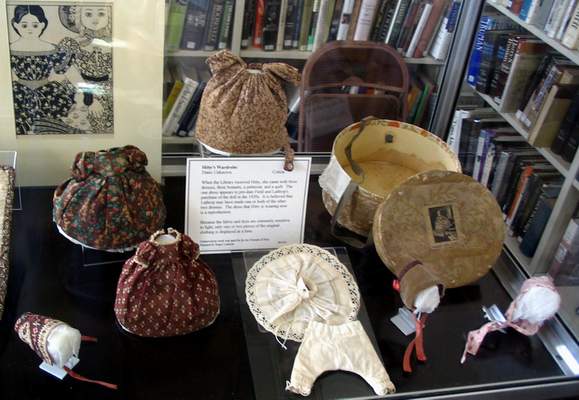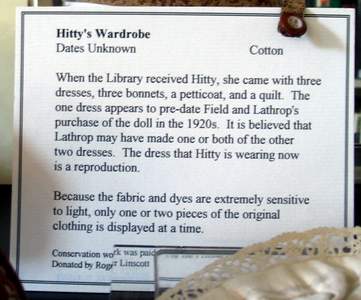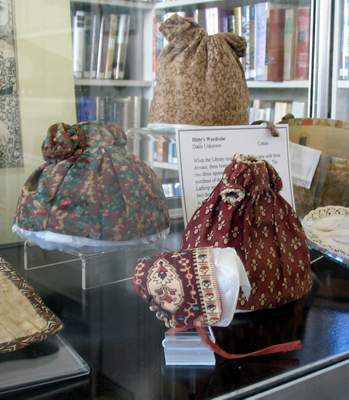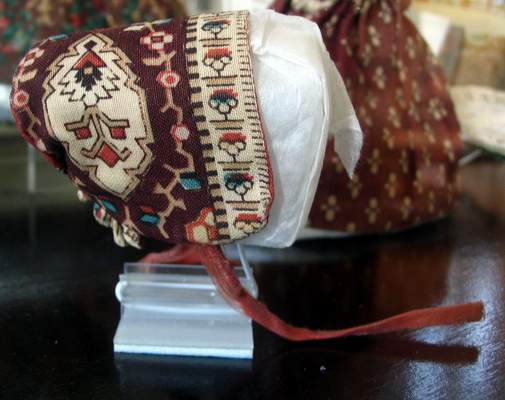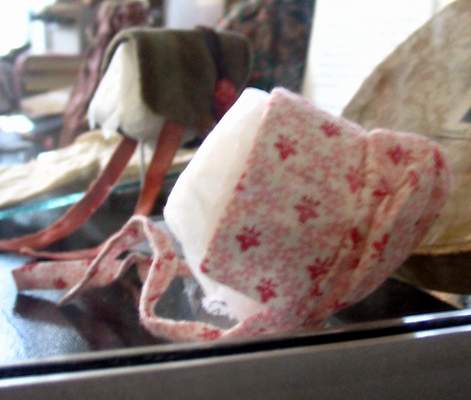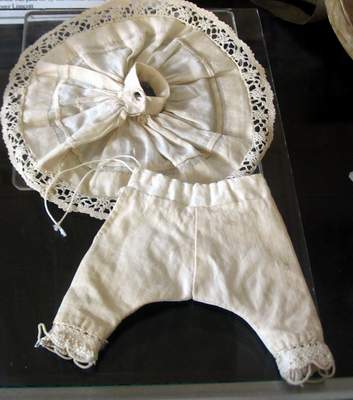 Click Here for a Larger Version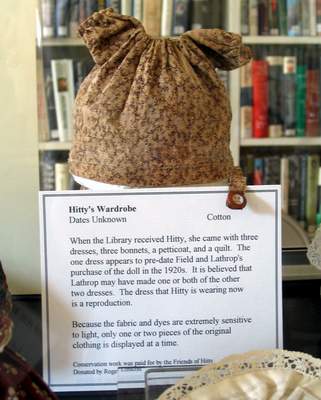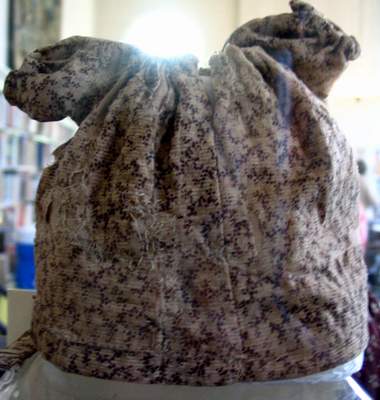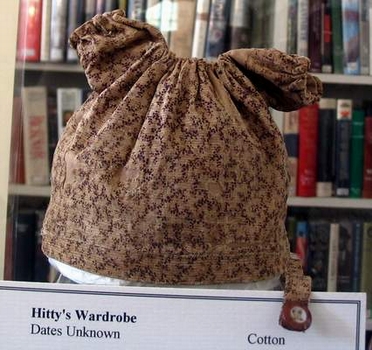 (From the back) ..................................................................................(From the Front)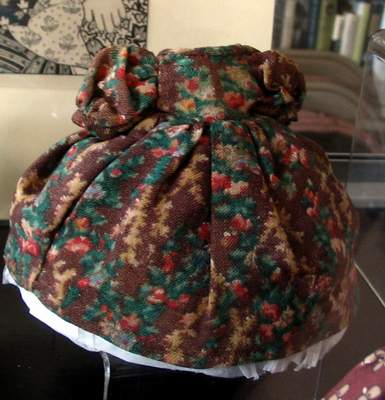 Click Here for a Larger Version
"rosebuds on a dark plum color ground"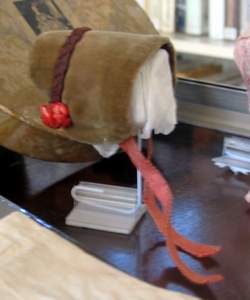 Plum Dress and Hat Made by Dorothy Lathrop
The hat is originally described as green velvet, so I would assume it has sadly faded.

"Hitty's pictures are all done now and I was quite as happy doing them as if I were sitting on the floor again playing with dolls. Even after the pictures were all turned in, I've gone on playing, for Hitty has a new dress now, of which she was in great need, for in the stress of posing, her original brown sprigged calico -- the one in which her daguerreotype was taken -- was splitting in several new places, and to have her go into camphor solely to preserve her dress would be needless cruelty. So I made her one out of somebody's great aunt's "all wool mousseline-de-laine" with rosebuds on a dark plum color ground, very flattering to her rather time-worn complexion and also a green velvet poke bonnet with pink roses against her face. I could have made myself a dress and hat", the artist continues "in the same time. Hitty herself looks very pleased -- but so she did too, when confronted by the snake charmer's cobra.... Thank heaven for dolls and dogs and children's books!" -----excerpt from the The Three Owls article titled "Hitty's Odyssey" by Josiah Titzell, November 3, 1929. The reference to the dress according to the article is a quote from Dorothy in a personal letter to The Owls. The Three Owls was an article printed in the New York Herald Tribune.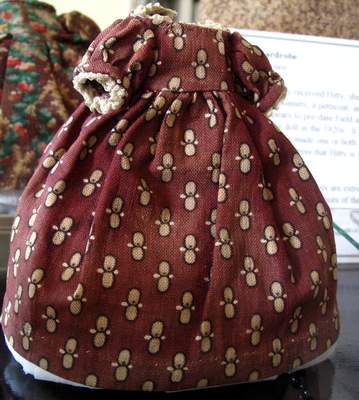 Click Here for a Larger Version of the dress