Hitty Friends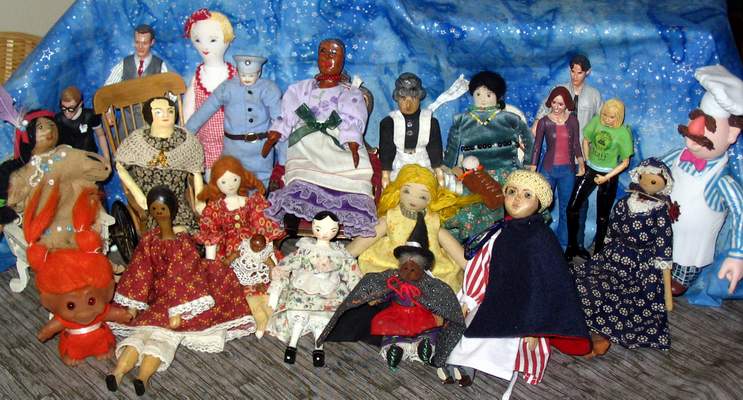 The Hitty Friends at the Ash Grove Academy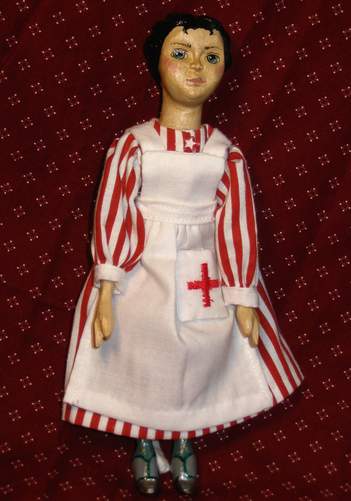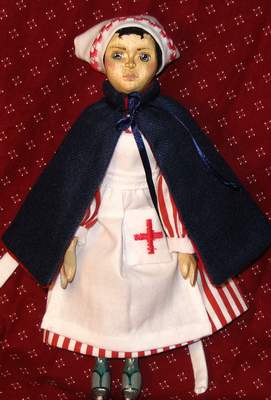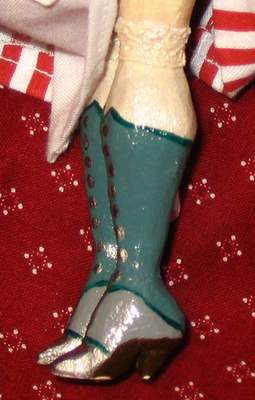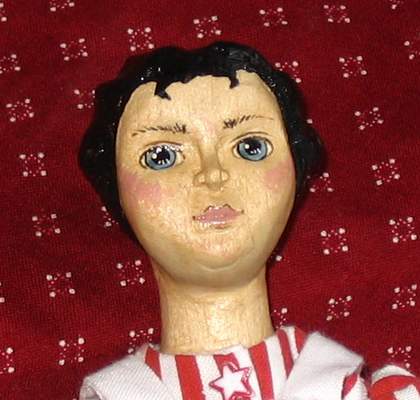 Miss Figg, School Nurse. Carved by Hitty Artist Sara Cole, 2001--2005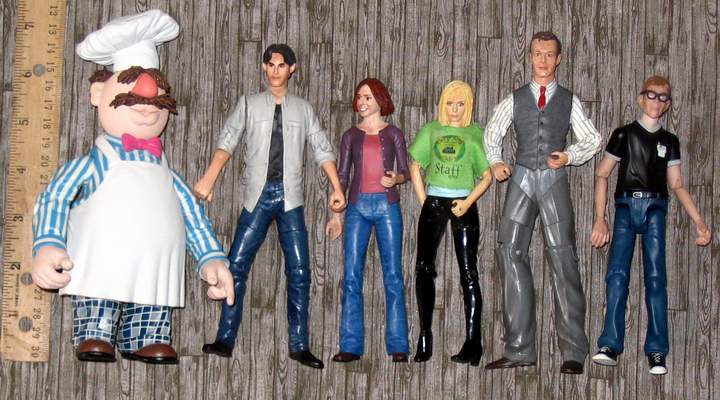 Left to Right: Uncle Olaf, Xander, Willow, Buffy, Mr. Giles, and Tector Gorch, staff at the AGA.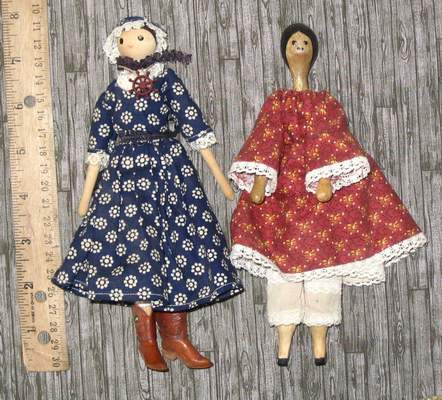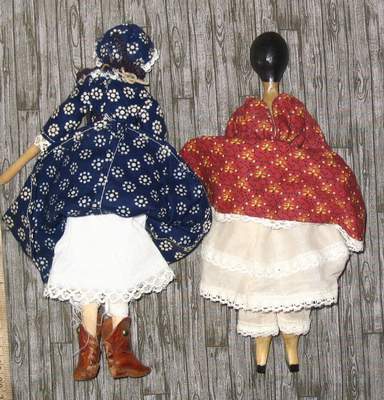 Cicely and Peggy, an Orem Peg Wooden Doll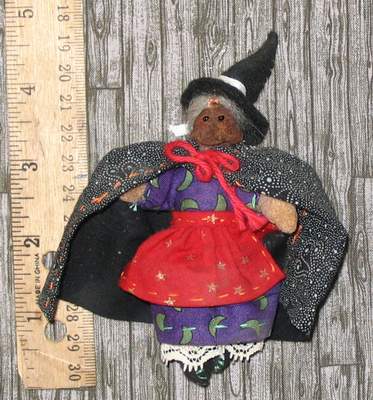 Granny Smith, an apple-head doll by Doll Artist Melody Martin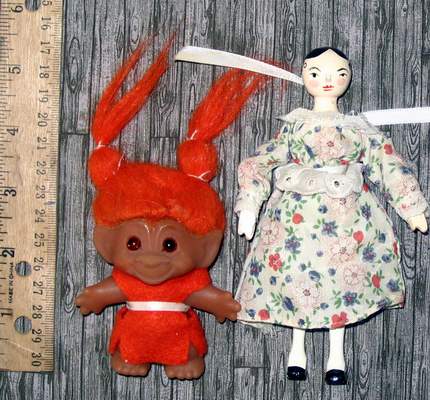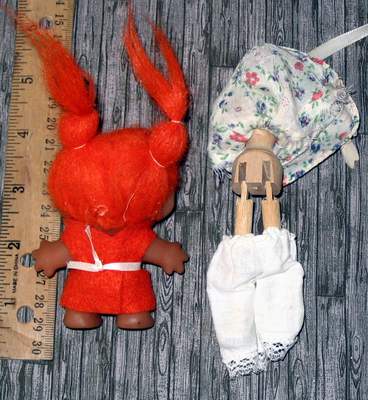 N'Orange and Polly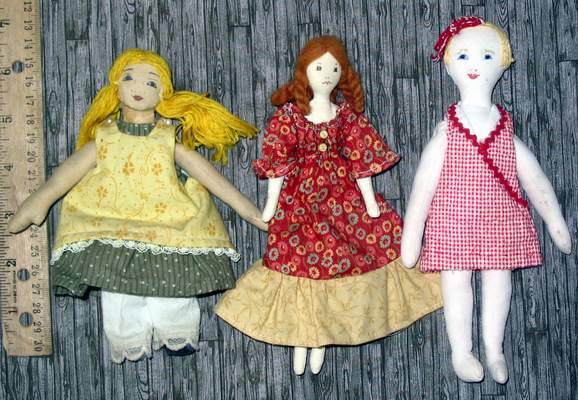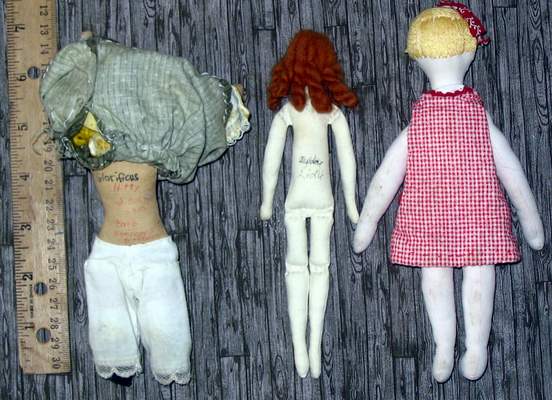 Glorificus--2003--sewn by Jan Atkinson, from a B. Spenser pattern,
Lydie--sewn by Sara Cole--2004 from an EFA pattern,
and Millie, sewn by Laurel and Sophia Parker--2005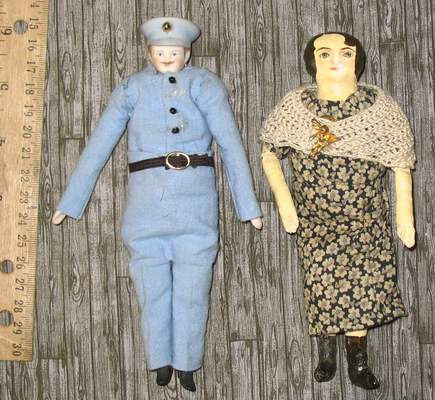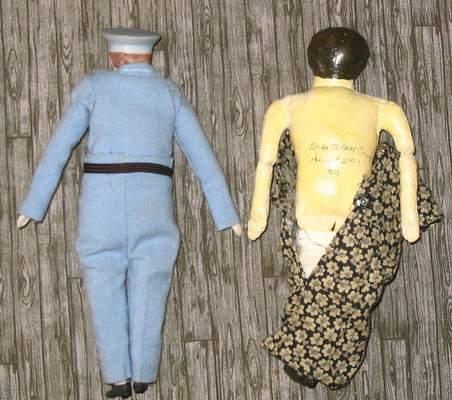 China Charlie, the AGA Bus Driver, and Great-Aunt Teddie, the AGA Matriarch
G-A-Teddy was hand-crafted by Hitty Artist Linda Couser, 2001.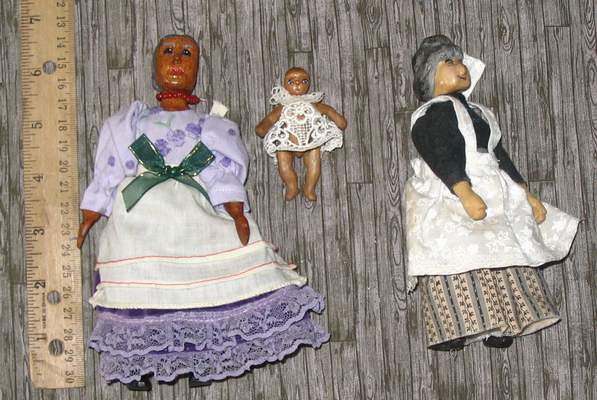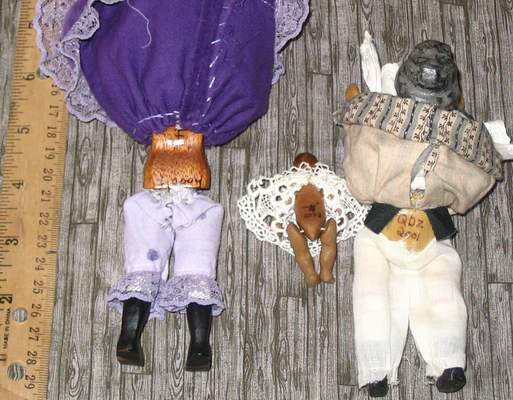 Mrs. Hestia Tea, Baby, and Mrs. April Plum
Mrs. Tea--Hitty Artist Pat Thompson, 2004
Baby--Hitty Artist TC Vollum, 2003
Mrs. Plum--Hitty Artist Julie Old Crow 2001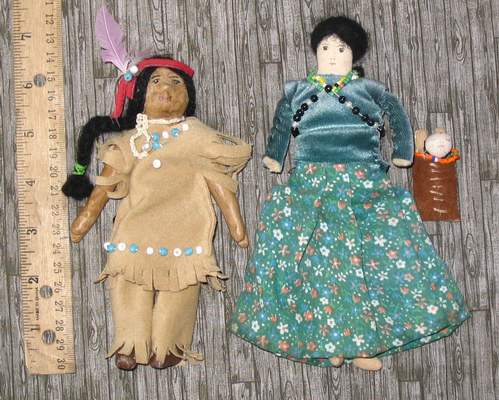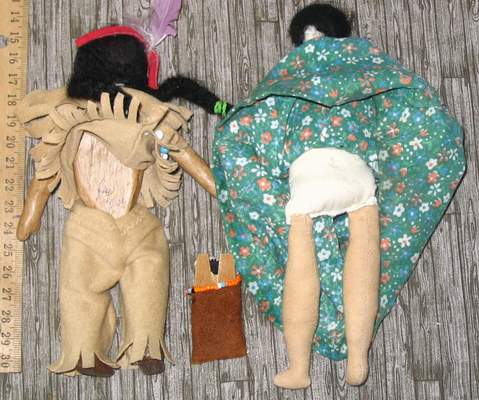 By Hitty Artist Sylvia Ybarra, from clay, 2004
The Second friend was purchased on ebay, and is a tourist souvenir, sold with a loom.
Her legs were added by Julie Old Crow. Her face was repainted by Sara Cole.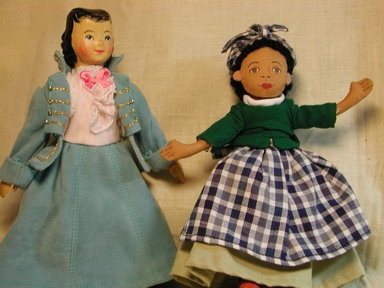 Left: My Williamsburg Souvenir Hitty.
Right: Sophrenia, a Williamsburg Souvenir Doll purchased during the 2004 Hitty Gathering.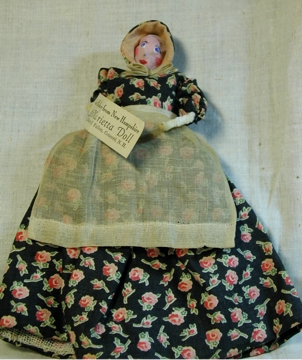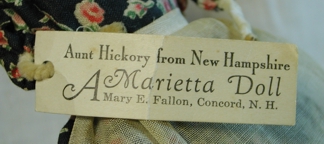 Aunt Hickory