Harry 'Piper' Wray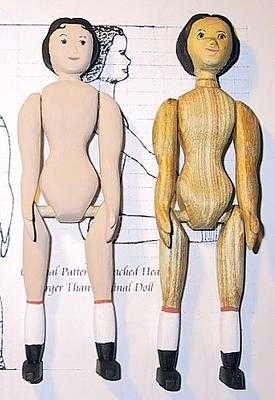 "Meet Hitty Brook (painted) and Hitty Piper (unpainted) by Harry Wray.
They were painted for me by Wizzy and are the first two Hittys that Harry sold."--Holly K.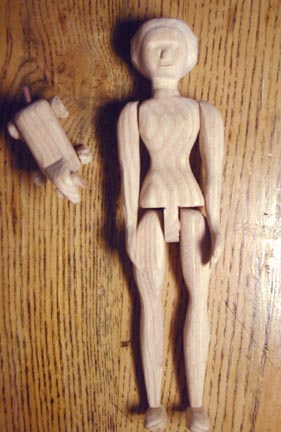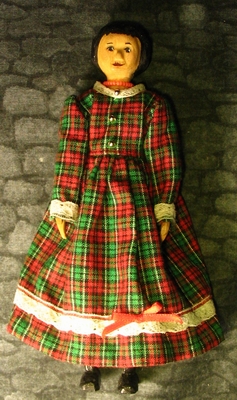 Carved by Harry, painted by Julie Old Crow
In the private collection of Julie Old Crow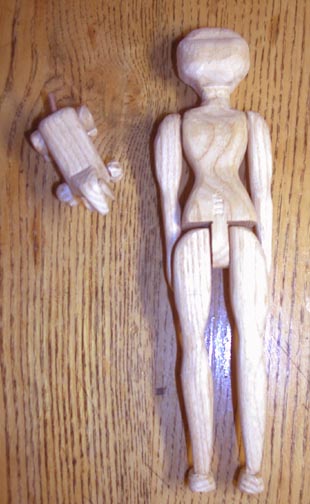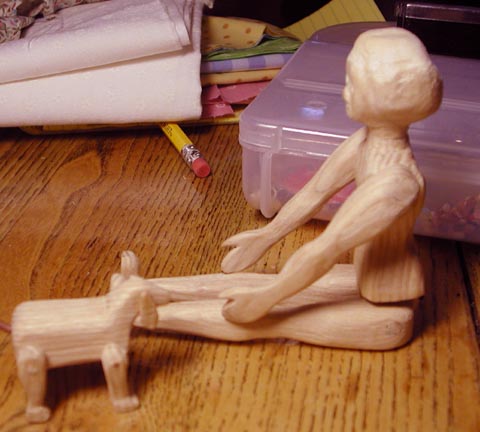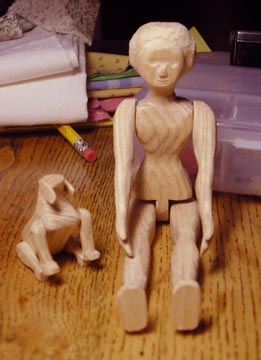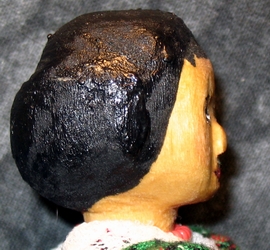 ...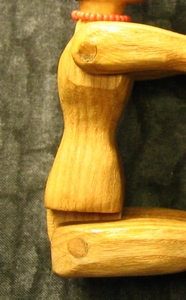 ...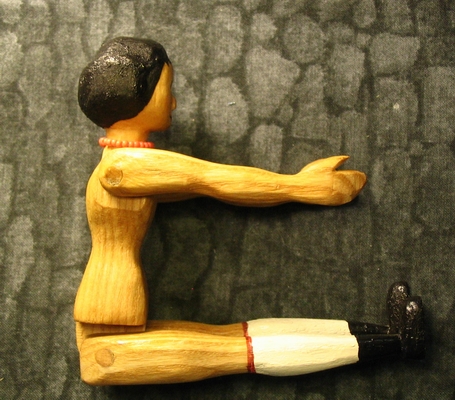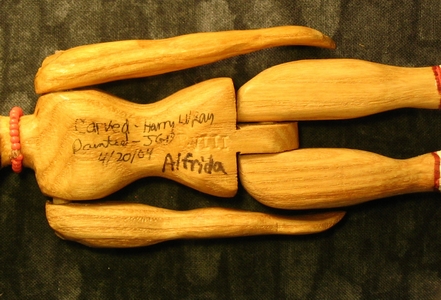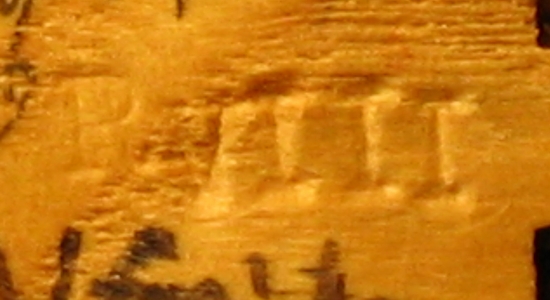 Stamped into the back.