Emily Blythe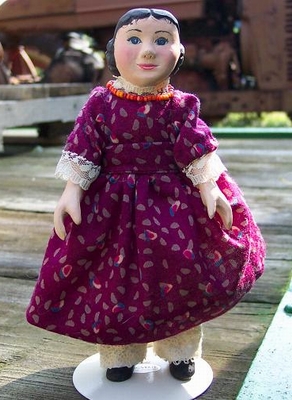 Currently in the Barbara Price Collection.


"... The tag attached to her stated that she was carved by Emily Blythe. She is not dated. On her back are the letters EEBEE. She has large hands, large feet, and long legs. Her boots, white stockings and red garters are typical Hitty style. She is wearing a "coral" necklace.

Her dress is made of a sort of jersey fabric and is a purplish color with an abstract print design, and has lace trim at the collar and cuffs. A separate belt of the same fabric snaps at the back. She is also wearing a simple white slip and white pantaloons trimmed in lace. I have always kept her dressed in her original outfit she was wearing when she came to be part of my Hitty family."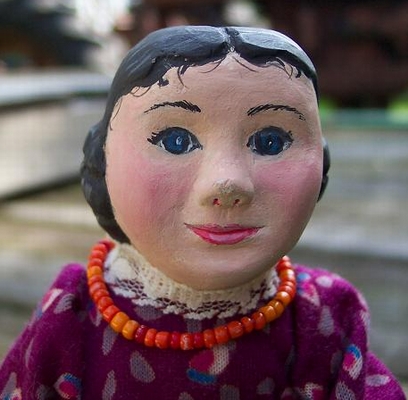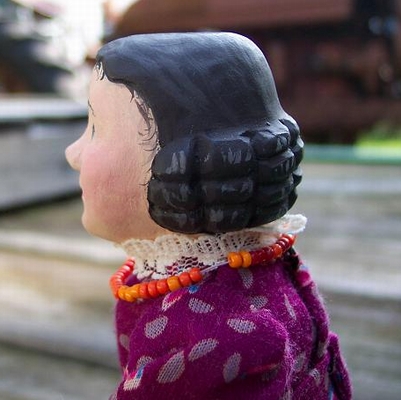 She is painted all over in a flesh tone.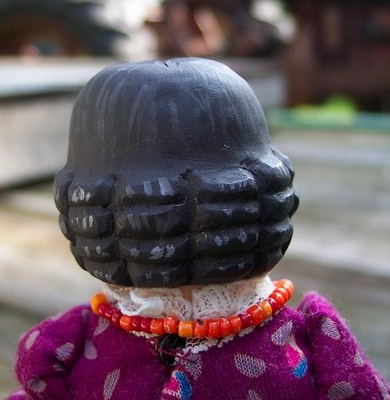 Her curls have highlights painted on.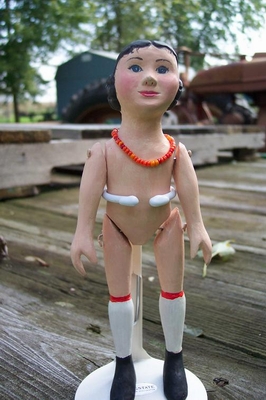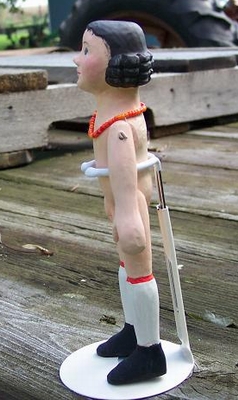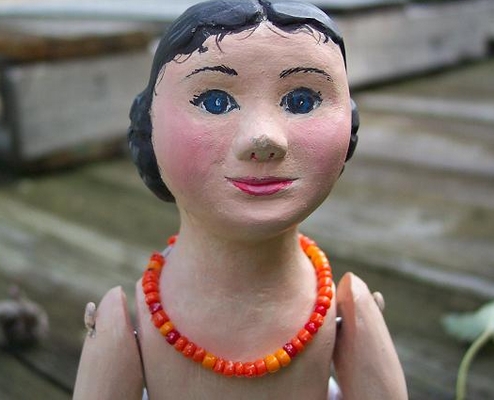 Her arms and legs are joined on with wire.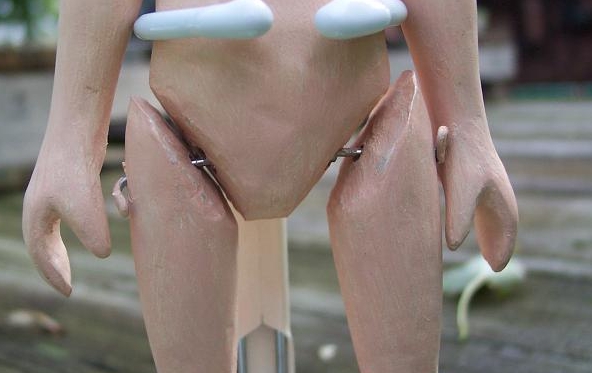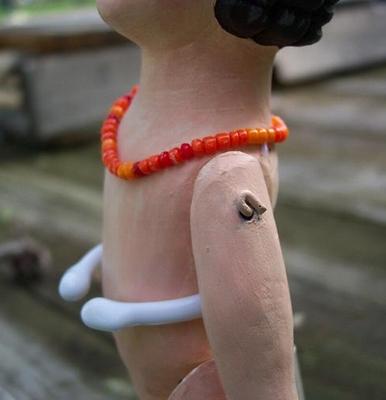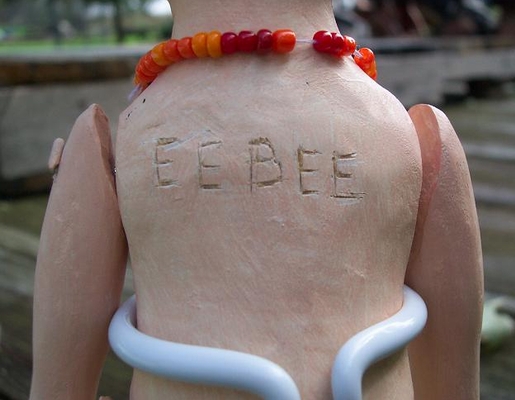 Incised into her back: EEBEE