Helen Bullard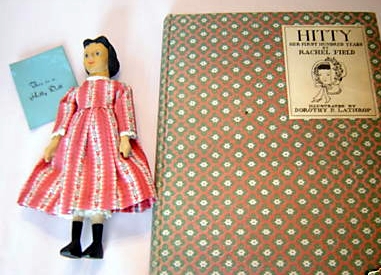 Photos courtesy ajzhobbies
"She stands 7 inches tall and is carved by hand from a block of buck-eye wood.
She is marked Holly Dolls, Ozone Tennessee....Her body is also hand carved. Each dress, petticoat, and pantie are expertly hand sewn.
Only a limited amount of dolls are produced each year under the direction of Helen Bullard.
The book is titled Hitty, Her First Hundred Years by Rachel Field, Illustrated by Dorothy P. Lathrop. It is dated 1934."--ajzhobbies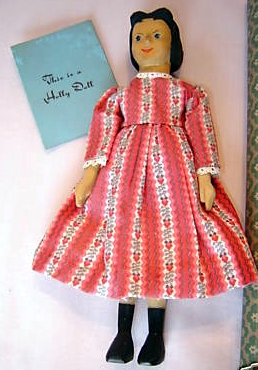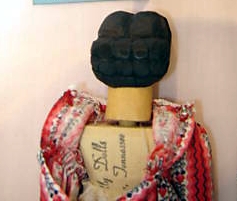 ########################################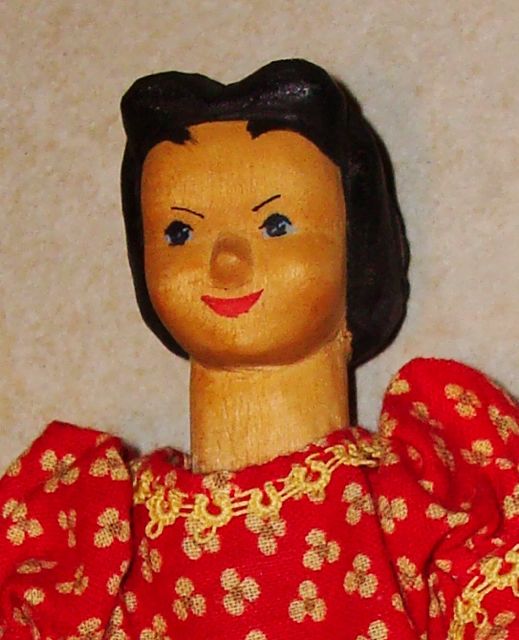 In Elaine Jackson's private collection.
"
Helen Bullard also did some Hittys in the 1950s, but couldn't get permission from the Field estate to call her dolls "Hitty"
so there aren't too many of them. They are generally 7" and Bullard changed the face and made "Holly" dolls in the 50s and 60s.
My Hitty Helen is much prettier than some of her Hitty faces (don't tell anyone I said so), and the Hollys are varied, too.
The picture makes her nose look dirty - just a shadow."
Elaine Jackson
And the Austin Hittys