Mary Lee Sundstrom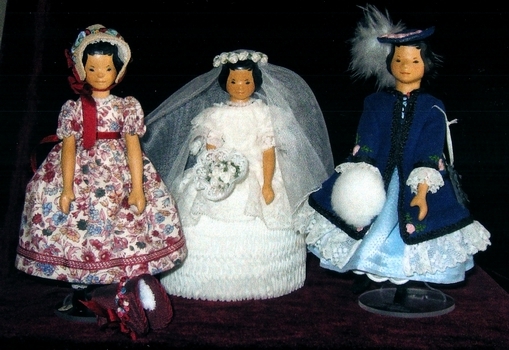 From the private collection of Sandy Reinke
"Our dolls are made of jelutong, a wood from South East Asia.
It is of the gum tree family. After the original doll was done,
my husband did the rough caving of the doll parts with his tools
and then Mary Lee did the finish carving as well as the painting.
Then the dolls came back to me for dressing. Also the dolls are strung with elastic."--Sandy R.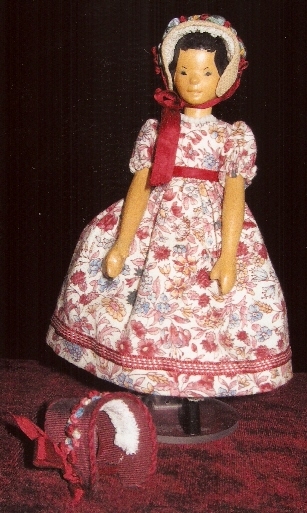 First Edition Hitty
100 were made.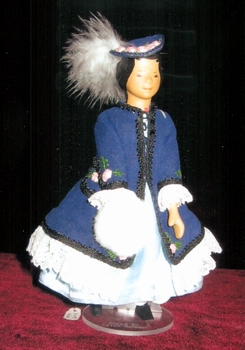 Stockbridge Hitty
Originally intended to be a limited edition of 200,
they were stopped at 75.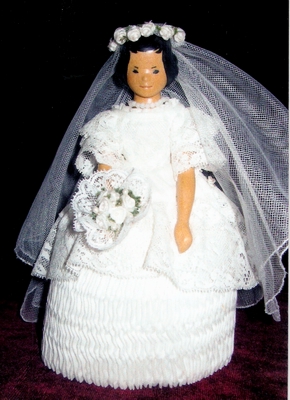 Frozen Hitty
2nd edition
(Frozen Hitty)