Michael Langton
MLENT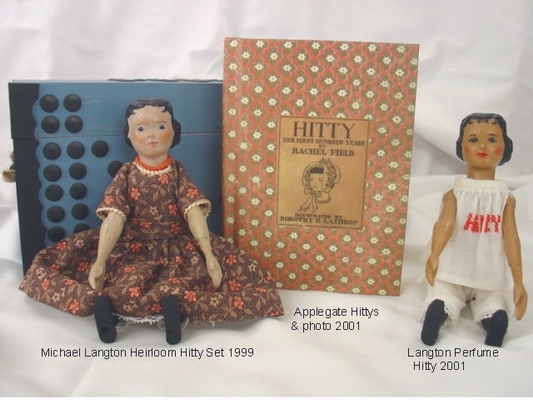 From the personal collection of Vickie Applegate.
"The Heirloom Collectors Set"
The sets consisted of the resin Hitty dressed in undergarments and a brown calico dress,
a miniature edition of the book that Langton had obtained permission from Simon & Schuster to print,
and a little wooden trunk with a tray painted, numbered and signed by Langton.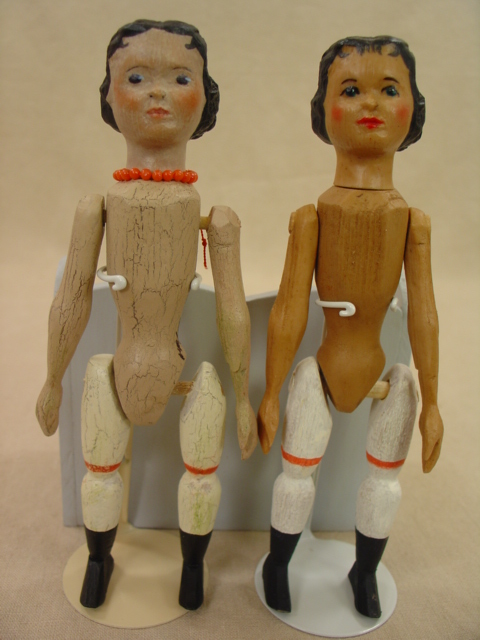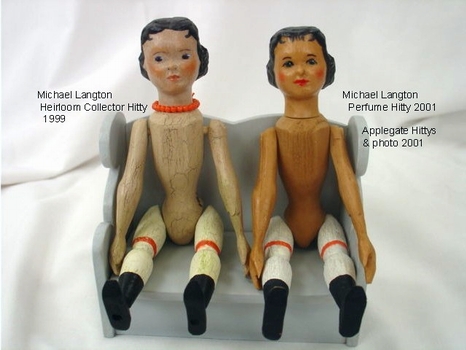 The perfume Hitty has a removable head, and perfume can be stored in the body.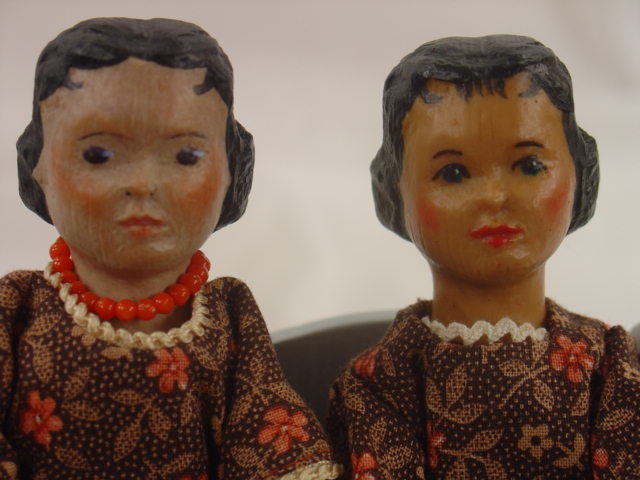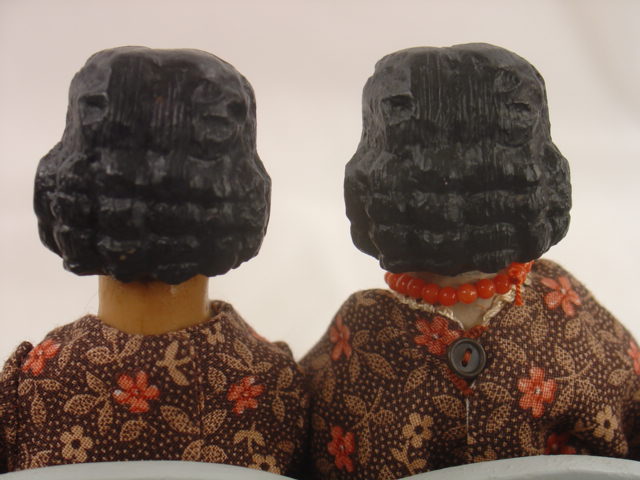 ------------------------------------------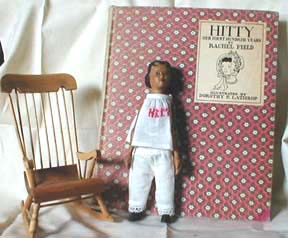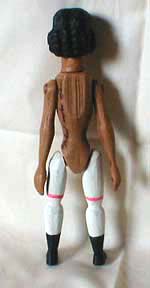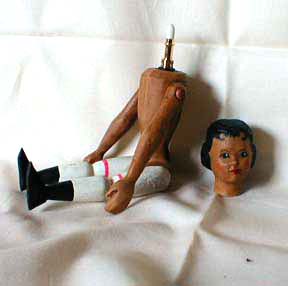 In the personal collection of Sara Cole.
Porcelite Perfume Hitty
----------------------


M ichael Langton Perfume Hitty.
She is made of resin, using dimensions from laser scans of Original Hitty.
Her head unscrews and inside her body is a vial that will hold perfume.
Her arms move individually, and her legs move together.
She came dressed in fine cotton pantalettes and chemise, cross-stitched with "HITTY".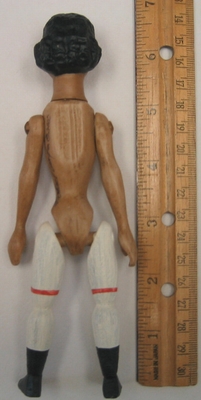 Along her left flank is written Michael Langton c. 2005
From the private collection of Ann Stroupe
" I named her M.S. Dort after my mother. The M.S. stands for Master of Science,
a degree she is quite proud to have earned."--Ann S.
-----------------------------------------------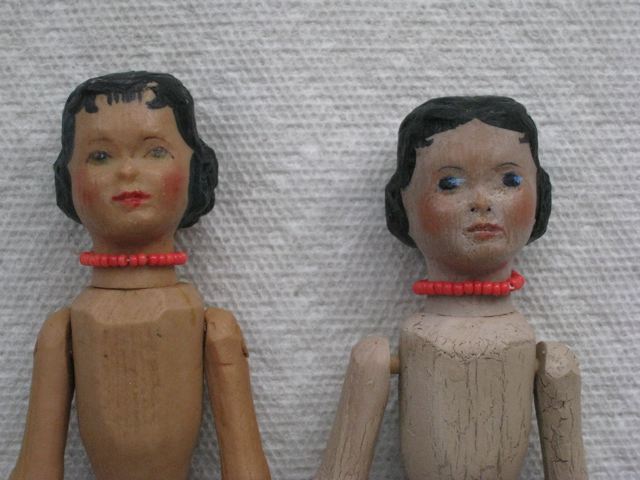 Left, Perfume Hitty
Photos courtesy Josie Fuller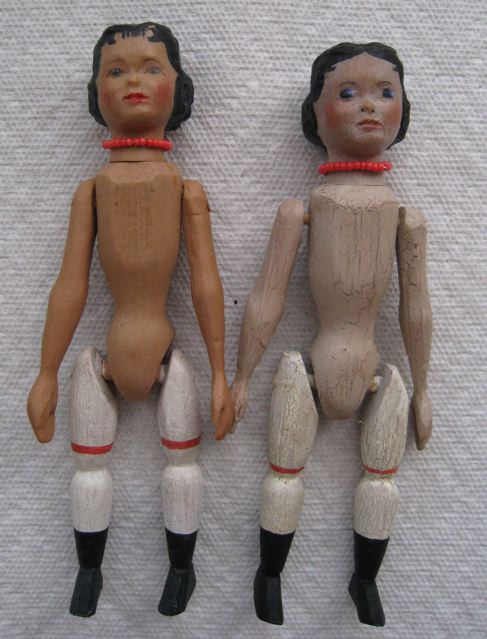 ~*~*~*~*~*~*~*~*~*~*~*~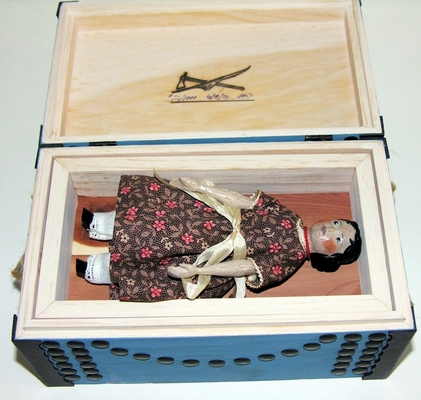 Photo3 courtesy quikdroptustin