Georgeanne's Mystery Hitty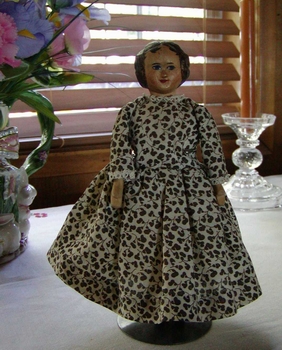 If You Know the Carver of this Hitty, click here and let me know!
"I found this Hitty at an antique store in Beaumont, CA in February of (2008).
There are no markings on her. She is tall for a Hitty at 8-1/2".
She has a beautiful little face but is constructed like no doll I've ever seen.
Her arms are held on with tiny nails and her legs are attached with wire.
I'm not sure if this was the way she was originally constructed.
Her clothes are all hand made. The unders are made from a hankie."--Georgeanne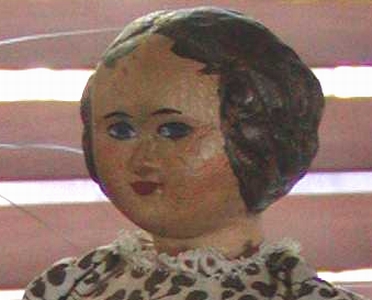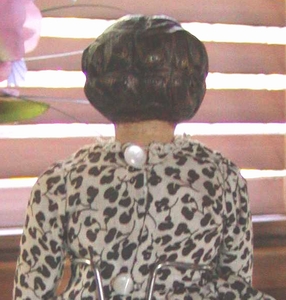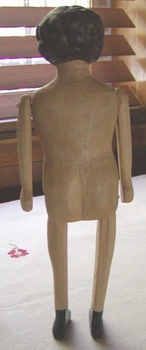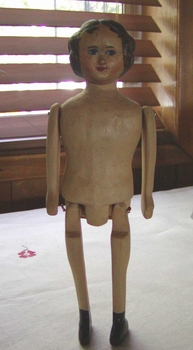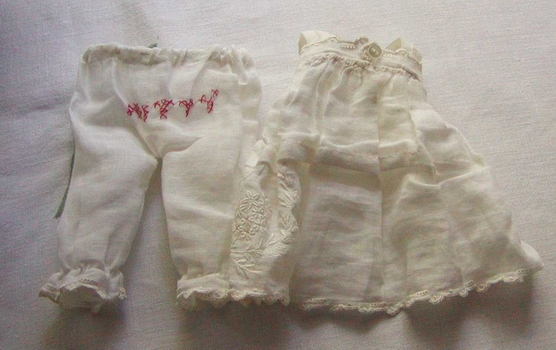 Her pantalettes have 'Hitty' cross-stitched in red.