Jane and Edward Evans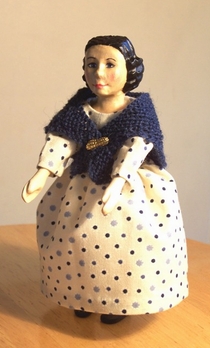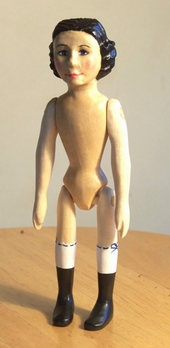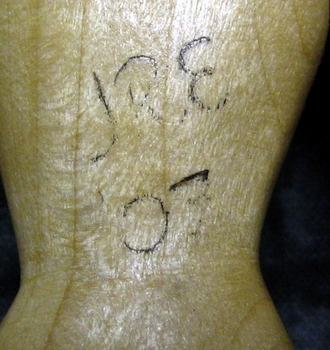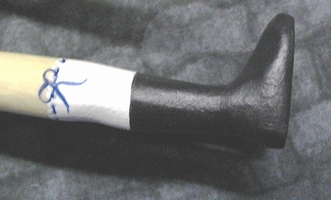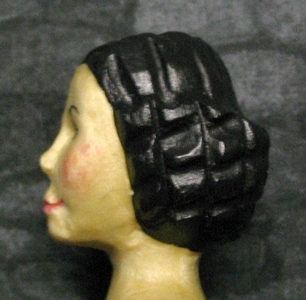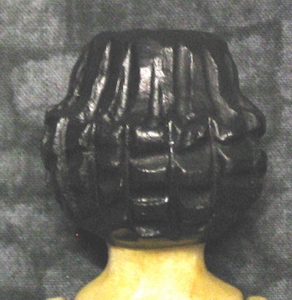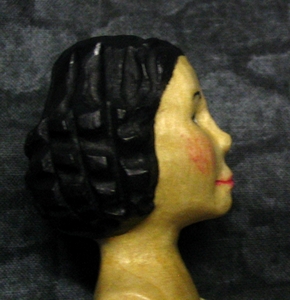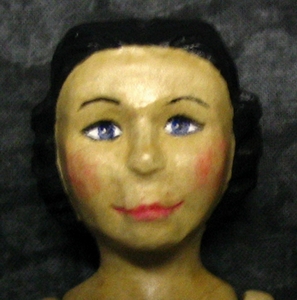 She is wearing an 100% cotton dress, with a hand-tatted
collar ; tatted particularly for her. Her bloomers are a lovely, crisp
batiste, with six rows of shadow pintucking stitched in navy (or Wildcat)
blue. Her shawl is 100% wool and clasped with a golden peanut - one of the
primary crops of the Wiregrass, donated by my dear friend, Sue. She is
signed, faintly, but signed. She comes from a smoke-free home, but, as you
well know, not pet-free. 'Prisey had survived living with "The Bassett of
Doom".