Petra comes to the Ash Grove Studios for some Custom Hats!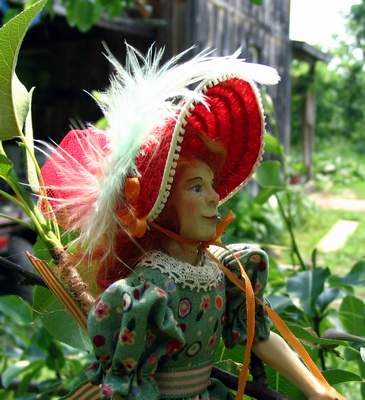 Carved by TC Vollum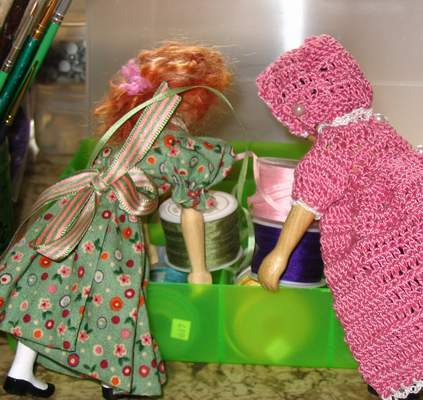 First things first! Let's see what ribbons there are.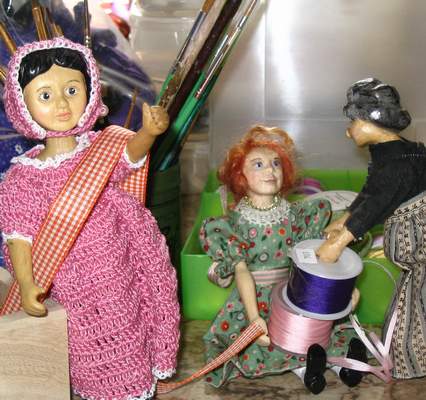 Mrs. Plum suggests maybe earth tones would be better with Petra's hair color!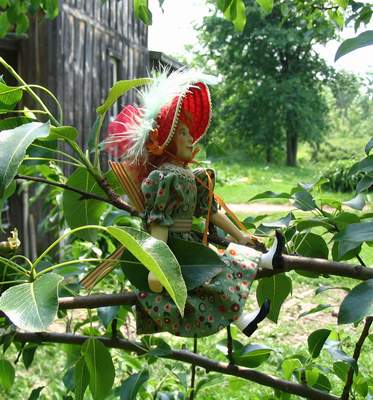 Petra is modeling her classic bonnet. It ties under the chin with an orange silk ribbon.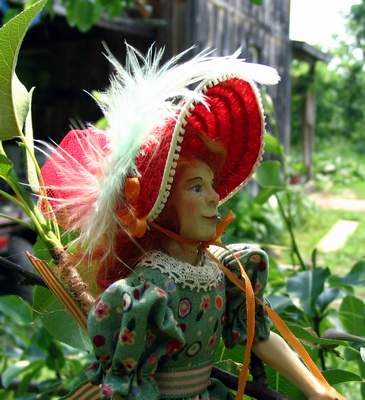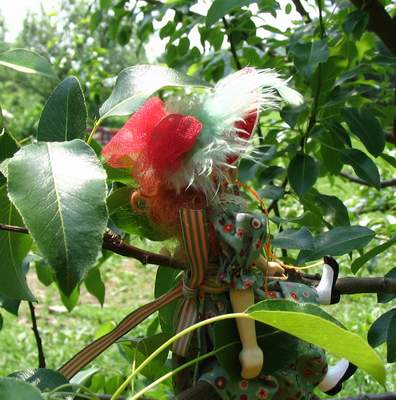 Made from red hat straw, it is trimmed in green feathers to match her dress. The orange ribbons and red hat straw also match colors in her dress!
It is trimmed in the back with a tulle bow.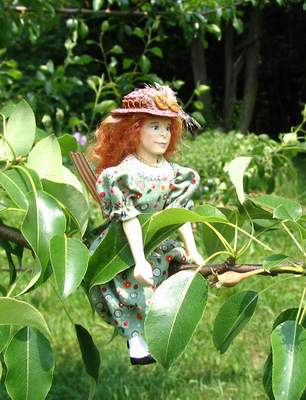 Hat #2 is a practical boater.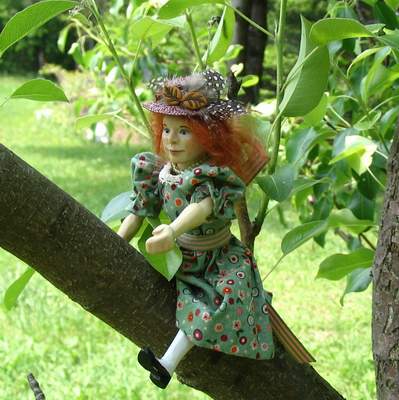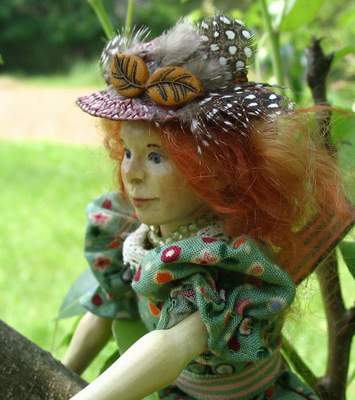 Trimmed with a gold braid, golden leaves, and Guinea Feathers, this boater will stay put no matter what Petra is doing!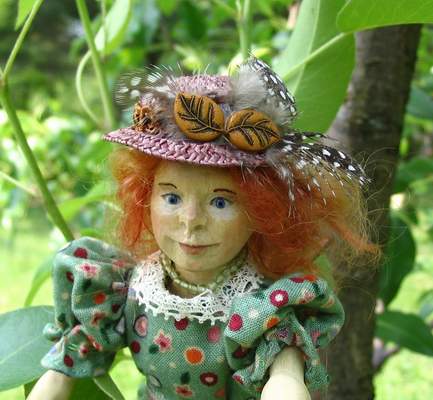 It can be worn with the leaves in front, or in back.
An elastic band keeps it from sliding off.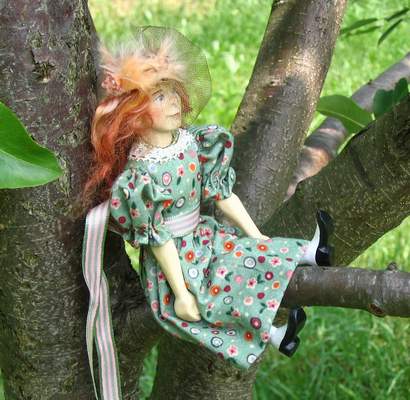 Our favorite is the Pillbox hat.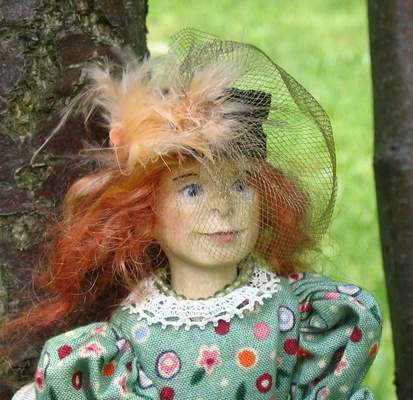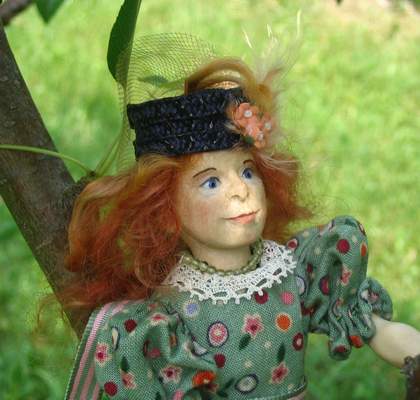 This sweet dark blue hat is trimmed with peach feathers and three peach flowers.
It features a veil, which can be worn over the face, or to the back.
To keep this hat on, we used an elastic cord.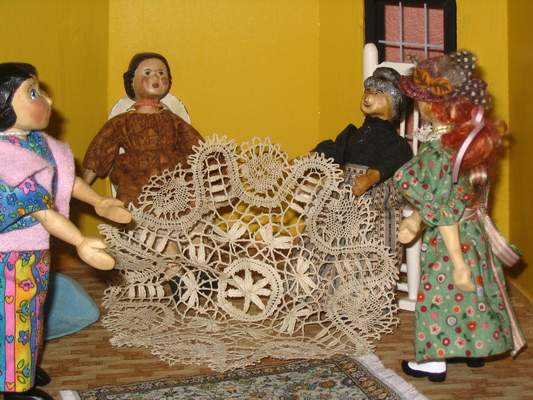 Petra brought tiny little marbles for the Bitty boys, and for Mrs. Plum, this gorgeous table cloth.
Thanks!!