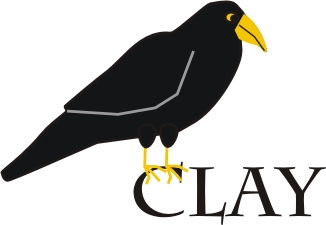 Polymer Clay Projects
2007
None of the items on these pages are for sale.
All photos are copyrighted to Julie G. DeGroat, and may
not be used or reproduced in any manner.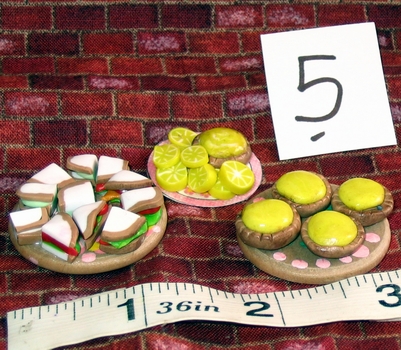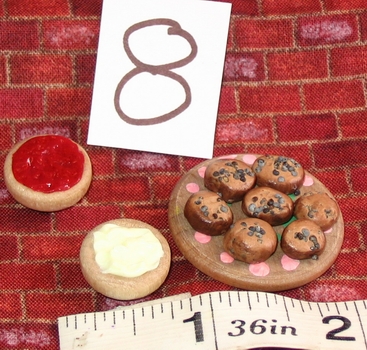 Teatime Fare!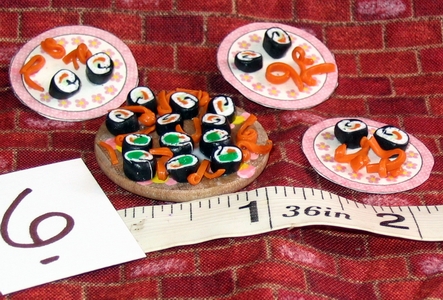 Sushi and Candied Ginger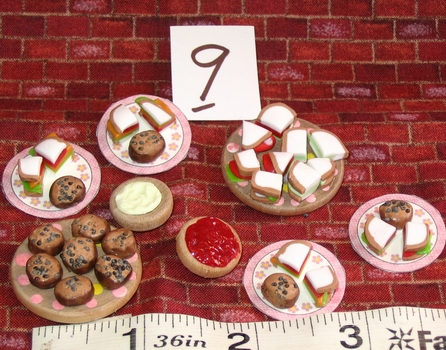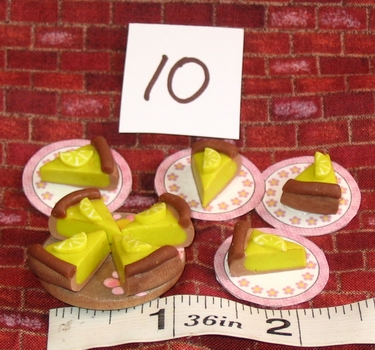 Teatime and Lemon Pie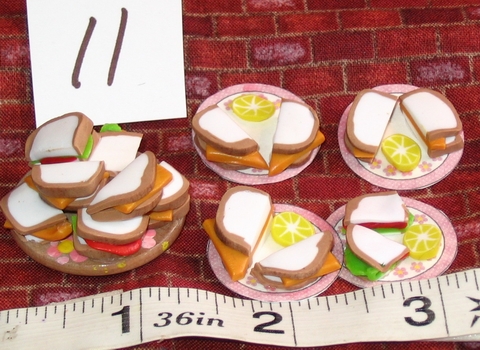 Lunch time!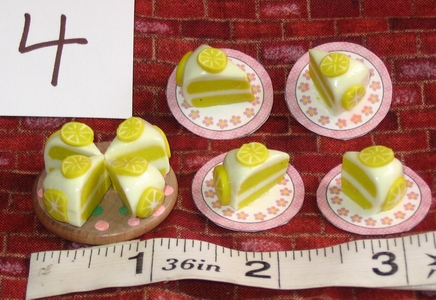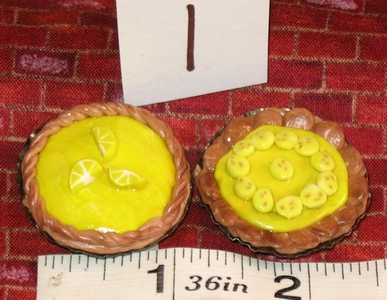 Lemon cake slices, lemon pie, and banana creme pie.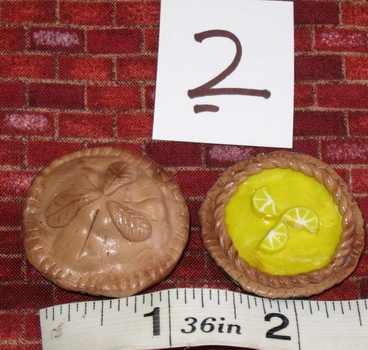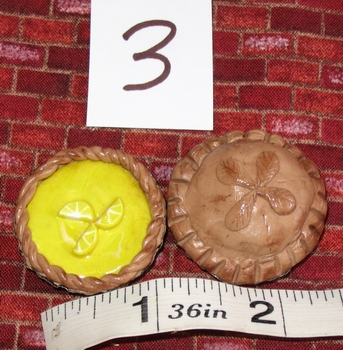 More Pies!!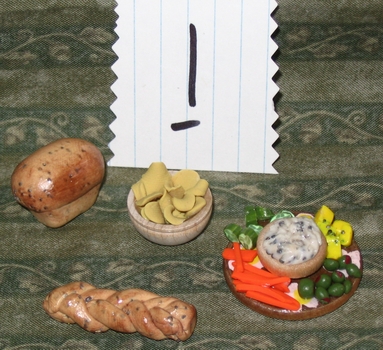 Party Veggie Platter, chips, bread and cakes!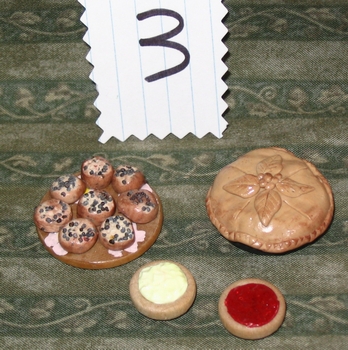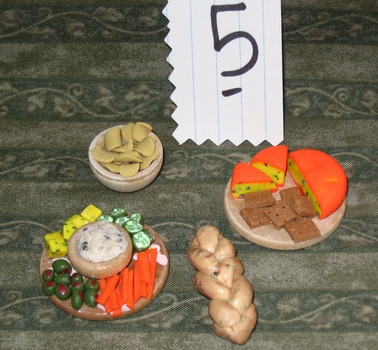 Scones with creme and jam, pies, party time!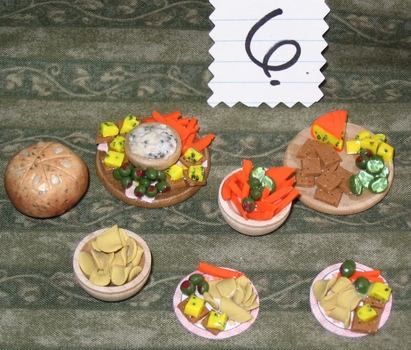 Chips, dip, and veggies!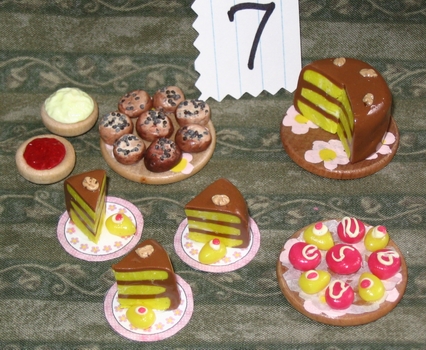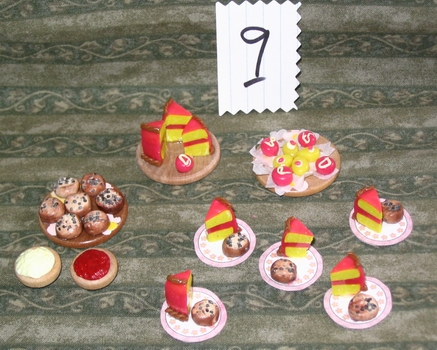 Cakes!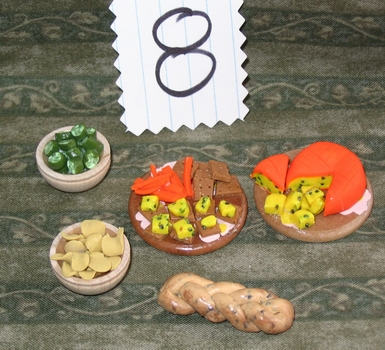 Snack time!